SonoScape Endoscopy, CRC Screening and You
1970-01-01 08:33:39
Colorectal cancer (CRC) is the third most commonly occurring cancer in men and the second most commonly occurring cancer in women, according to the World Cancer Research Fund.1

The vast majority of new cases of colorectal cancer (about 90%) occur in people who are 50 or older. The U.S. Preventive Services Task Force recommends screening beginning at age 50. Some groups recommend starting earlier, at age 45. 2
CRC generally develops from precancerous polyps in the lower GI tract. Screening tests using tools such as endoscopy help to spot these abnormal mucosal change. Diagnosed by follow-up biopsy, these precancerous polyps or carcinoma in situ could be removed before they turn into invasive or metastatic cancer. Detect early when treatment works best. It is a commonplace that SonoScape, one of the top Chinese endoscopy manufacturers, supports CRC screening programmes worldwide.
This August,
a regional CRC screening program - was conducted in Phimai, an area in the north-eastern part of Thailand. Colorectal cancer is the third-most and fifth-most common cancer in men and women in this country. CRC screening at Phimai Hospital was a project under direction of Ministry of Public Health (MOPH), honored by medical professionals Dr. Patchara and Dr. Kovit from Maharat Nakhon Ratchasima Hospital.
Within four days, 60% of the 163 colonoscopies were performed using SonoScape's systems. Surgeons as well as gastroenterologists from the regions worked together seamlessly with SonoScape representatives from dawn to night. At peak time, 32 colonoscopies on HD-500 and HD-550 were completed within the day of August 21
st
.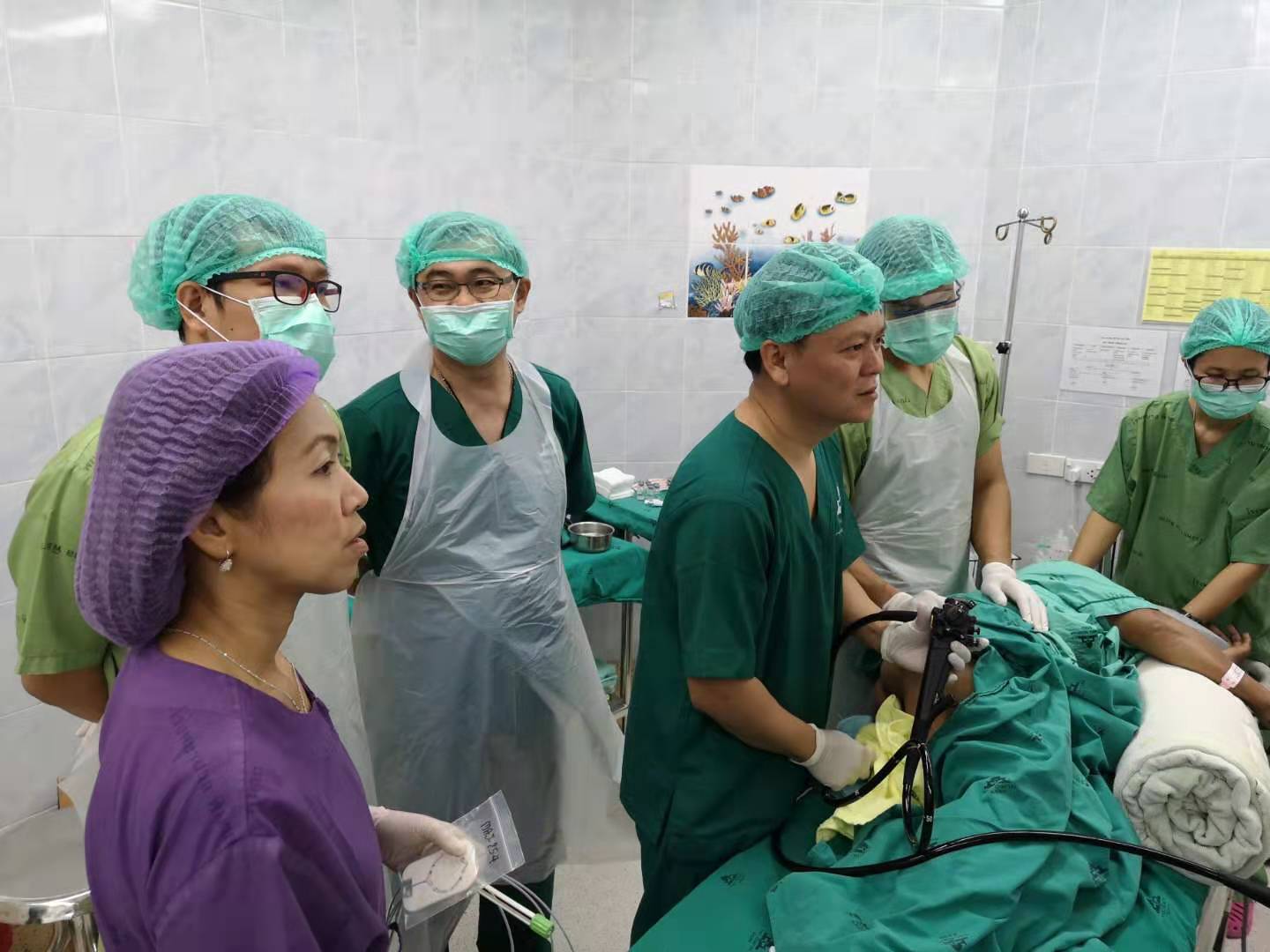 Image above: Dr Patchara (surgeon) from Maharat Nakhon Ratchasima Hospital was performing a colonoscopy on SonoScape's HD-550 system with the 550 series scope. Dr. Kovit and Dr. Chaiwat stood next to him observing the whole procedure.

SonoScape's endoscopy system facilitates CRC Screening

How does it feel like under the skin of an endoscopist when doing a screening colonoscopy, while ADR (Adenoma Detection Rate) is being paramount and patients' health is at stake? What else can help an endoscopist to increase ADR besides spending at least 6 minutes in withdrawal? Dr. C. Hassan had given the answer in his excellent lecture, at Journadas de Endoscopia Avanzada, Madrid, September 2019. Some chromoendoscopy technologies might help to detect lesions but they can be overwhelming: dark visual field and colon residue that being mistaken. Sonoscape's HD-550 system offers the Spectral Focused Imaging (SFI) mode that allows an enhanced contrast while keeping the residue the same color, "Bright image field and preserved contrast, but relaxing", Dr. Hassan declared, "Further, SFI works very well with current AI-Based algorithm." Think of SFI when it comes to detection, especially it helps to spot diminutive ones and to better delineate flat lesions.

Image above: a 3-mm sessile polyp is seen in the sigmoid colon. Endoscopic images show respective observation under White Light (left) and SFI mode (Right side). SFI enhanced the contrast of the mucosal color, the red is "redder", makes the lesion easy to be detected. SFI mode also delineates well the lesion's margin. (Courtesy of Pr. De Lusong)

How to Reduce My Risk of Colorectal Cancer?

Patients shall be advised on the do's and don'ts in CRC prevention. The latest research on the causes & prevention of colorectal cancer shows evidence that the risk of developing CRC is strongly decreased if you: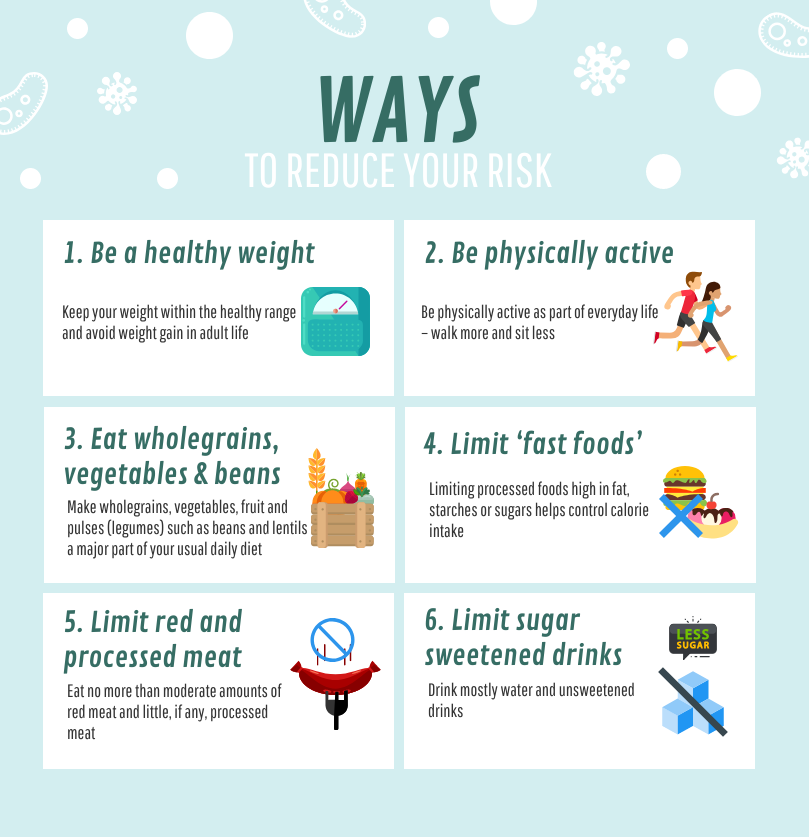 1. https://www.wcrf.org/dietandcancer/cancer-trends/colorectal-cancer-statistics
2. https://www.cdc.gov/cancer/colorectal/basic_info/screening/