Introduce S-Fetus 4.0 at ISUOG International Symposium
1970-01-01 08:33:42
In the gorgeous month of May, SonoScape set off a wave of release of its most intelligent feature, S-Fetus 4.0, an industry-first intelligent obstetric scanning assistant based on deep learning. After an official launch in Shenzhen, the SonoScape Egypt team lined up an exciting collaboration with the Egyptian Fetal Medicine Foundation (EFMF) to introduce AI ultrasound solutions at the 16th ISUOG International Symposium. A crowd of over 1200 attendees cheered throughout a two-day event, grasping the opportunity to network with worldwide professionals, and hear about leading trends in the Ob/Gyn field.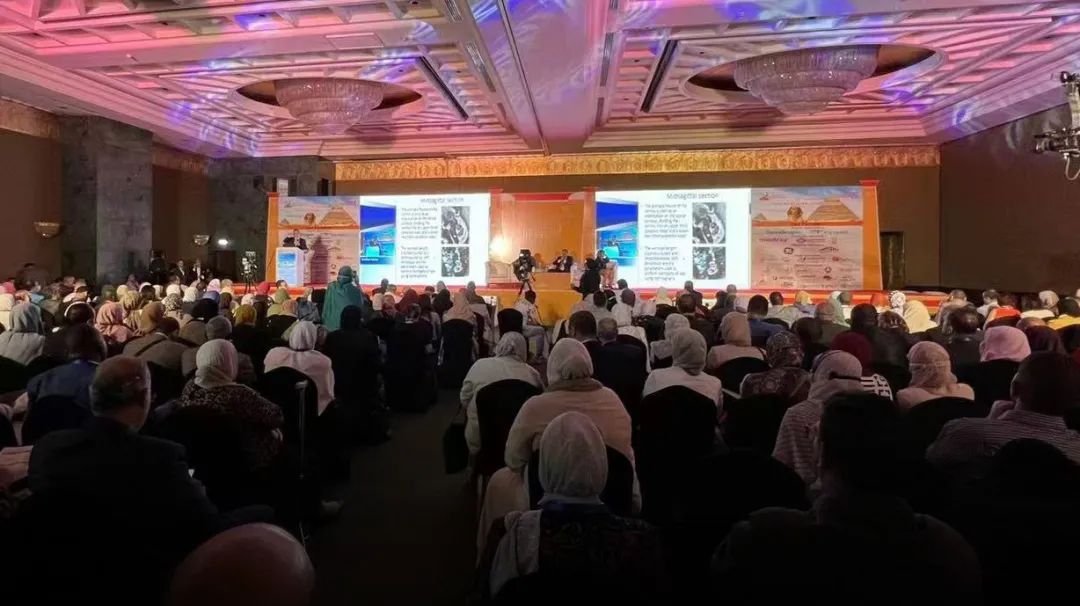 Recognized as a leading international society of professionals in ultrasound for Ob/Gyn, the International Society of Ultrasound in Obstetrics and Gynecology (ISUOG) keeps "improving women's health through the provision, advancement, and dissemination of the highest quality education, standards, and research information around ultrasound in Obstetrics and Gynecology". This year ISUOG holds its 16th International Symposium in Cairo for a broad talk on fetal and maternal medicine. Participated as the main sponsor for this event, SonoScape unveils the latest software improvement and presents the clinical benefits of S-Fetus 4.0 during the exclusive launch meeting.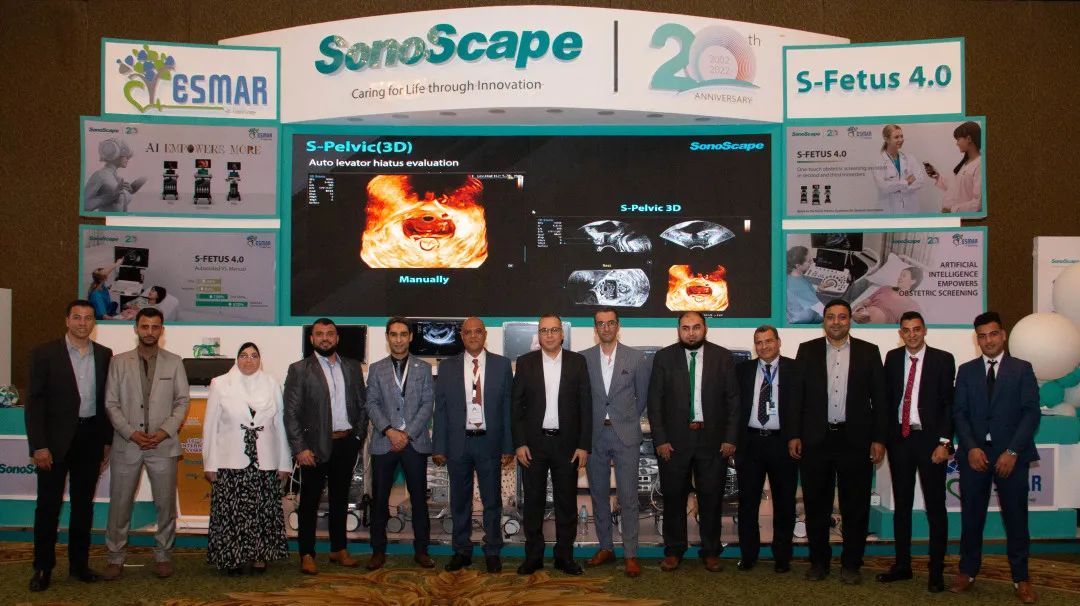 Based on ISUOG Practice Guidelines for Examination-Mid and Third Trimester, S-Fetus 4.0 improves its assessment capabilities with the database expansion of over one million standard images. It is able to acquire 14 standard sections and 12 standard measurement items with one simple touch.With the theme "Magnify Efficiency with a Smart Fetal Scan", Eng. Tarek Yahya opened the launch meeting with a warm speech and Dr. Soha Farghal introduced how this AI-driven feature improves the evaluation process of fetal growth through a presentation explaining the ISUOG Guidelines on which S-Fetus 4.0 is based. She also explained the benefits of AI for Ob/Gyn scans and displayed a DVR of a real case showing that the advanced S-Fetus 4.0 exam was completed in about 3.05 minutes. This was extremely surprising to the attendees who appreciated this industry-first innovation of SonoScape.
During the launch event, Prof. Mohamed Kamal Etman and Prof. Abdel Monsef Sedaik distilled valuable insights on their successful experience with SonoScape Ultrasound Elite Series. They also mentioned how SonoScape innovation is progressing into newer beneficial technology as AI. In addition to the new tech launching, Prof. Abdel Monsef Sedaik conducted a live demo of a 25 weeks pregnant case, demonstrating to everyone the smooth workflow of the systems and high-quality images using the S50 Elite Ultrasound Machine.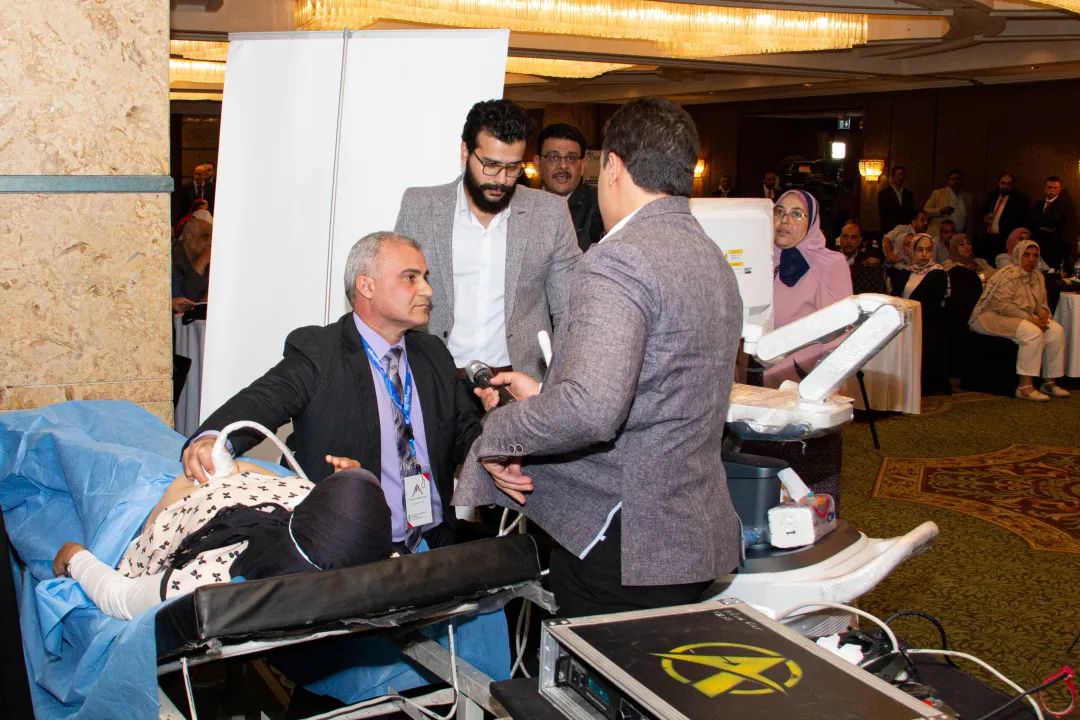 Besides the knowledge exchange, SonoScape offered personalized caricature gifts and lucky draws for the attendees to create a relaxed environment that generated stunning effects with an enjoyable moment. Humor and fortune are international languages and these creative presents let the joyful memories remain vivid.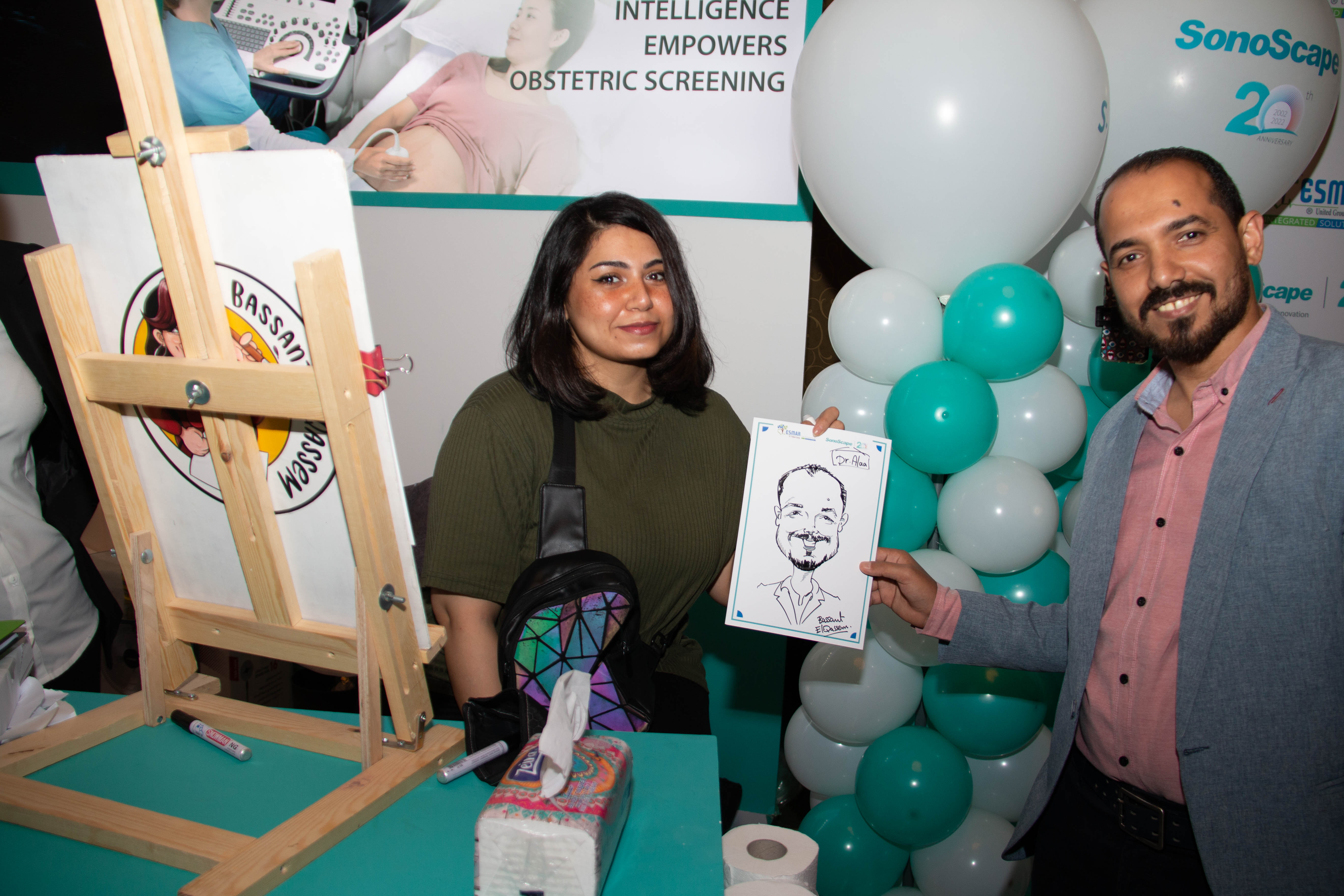 The past two days have been jam-packed with industry experts and powerful insights. We had a great time presenting the clinical benefits of SonoScape premium ultrasound solutions. Our International marketing team will actively increase the global presence, and showcase the AI-powered ultrasound diagnosis solutions to give doctors better insight into a patient's needs.