The grand international appearance for SonoScape Endoscopy
1970-01-01 08:33:42
April and May, months we traditionally associate with spring, brought even more excitement this year with restrictions being lifted in some parts of the world. Because of this, two of the major conferences in the GI world: ESGE Days 2022 and DDW 2022 were well on track.
This was the perfect opportunity for SonoScape endoscopy to unveil the new frontiers of its product offering to the world of endoscopy. Coinciding with the dawn of SonoScape's 20
th
anniversary, we were able to showcase the CE-approved EUS system with both radial and linear echoendoscopes, and the FDA-cleared flagship HD-550.
Located in Prague's picturesque scene, we picked up from where we left off in 2019 as General Partner to the society. Standing with us – SonoScape's flagship HD-550 endoscopy system, and our complete EUS portfolio. This counts as its first "physical" appearance at a large scale international conference since the acquisition of CE in 2021 – A real "see it, feel it" opportunity that completes our virtual launch last November.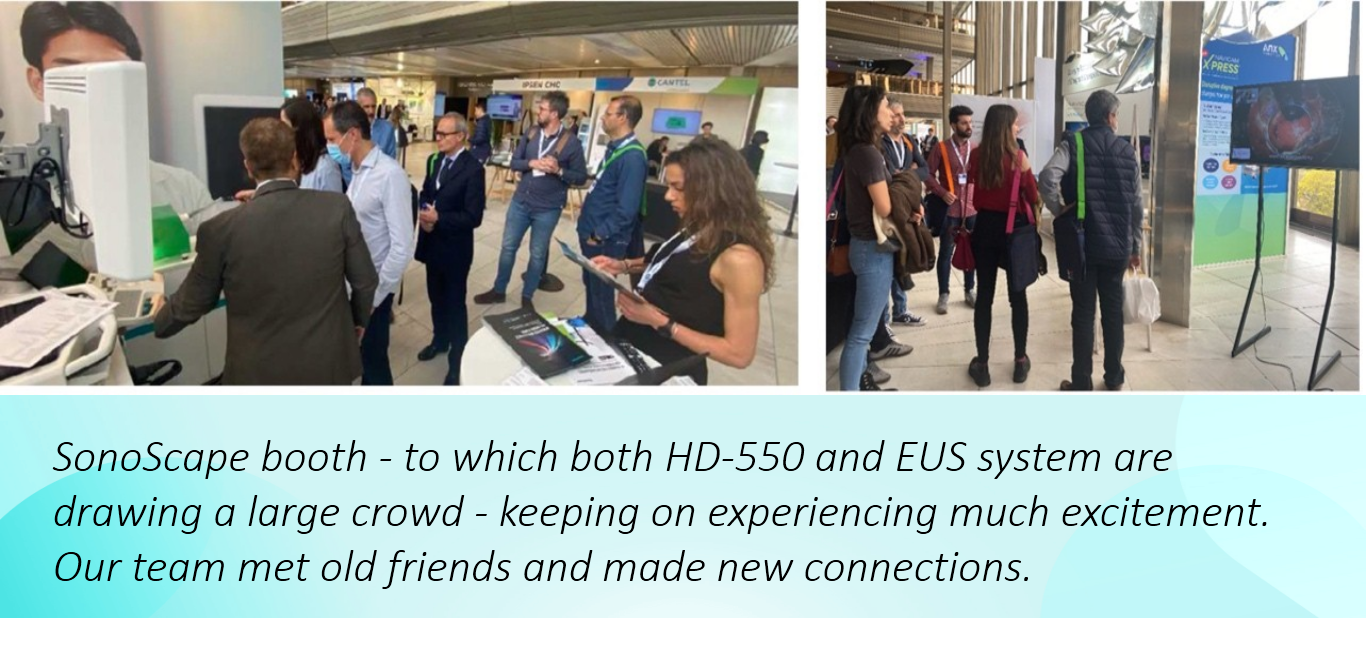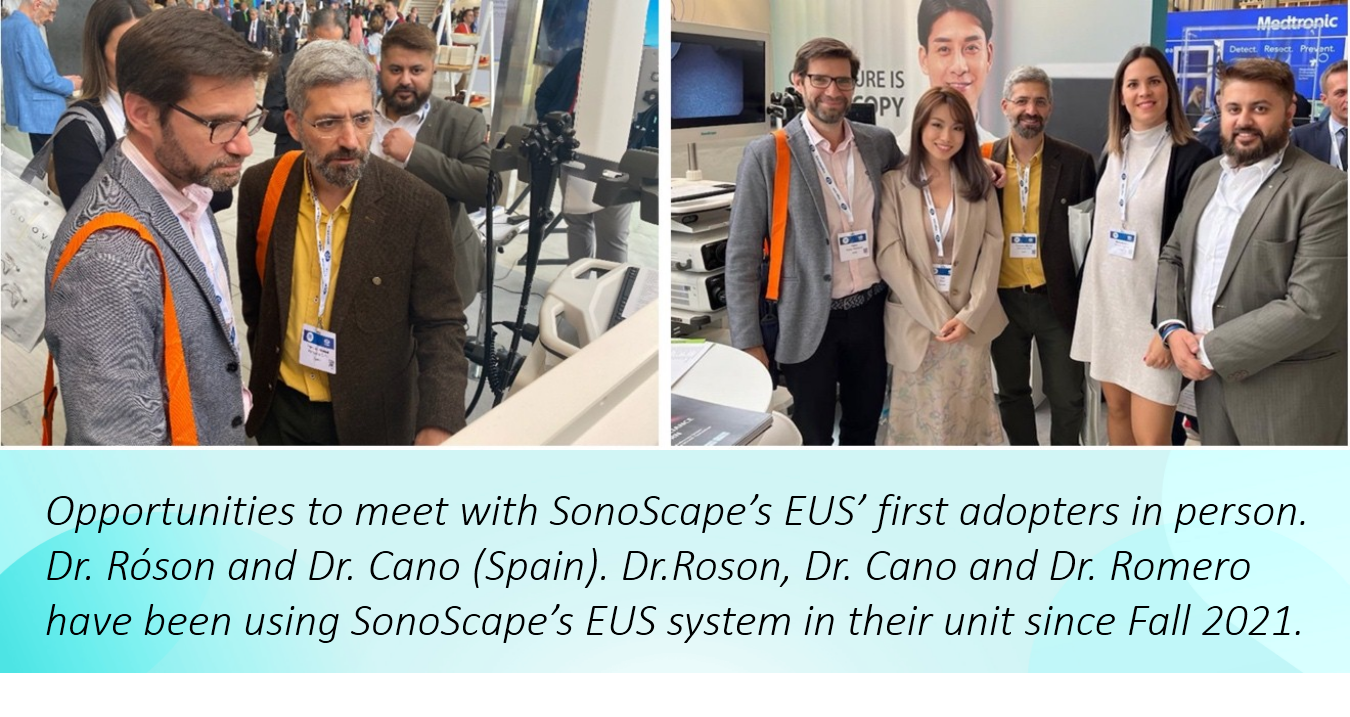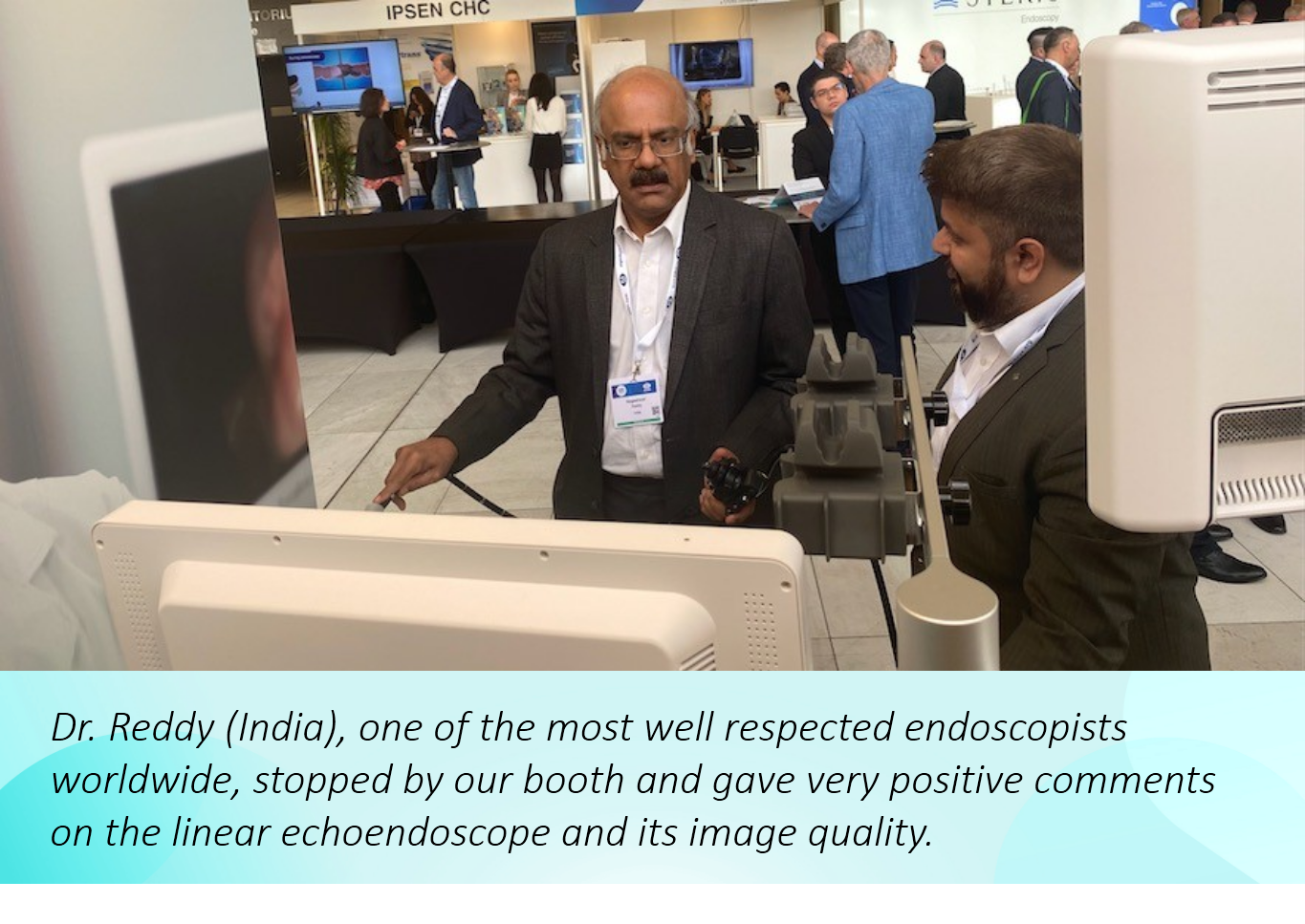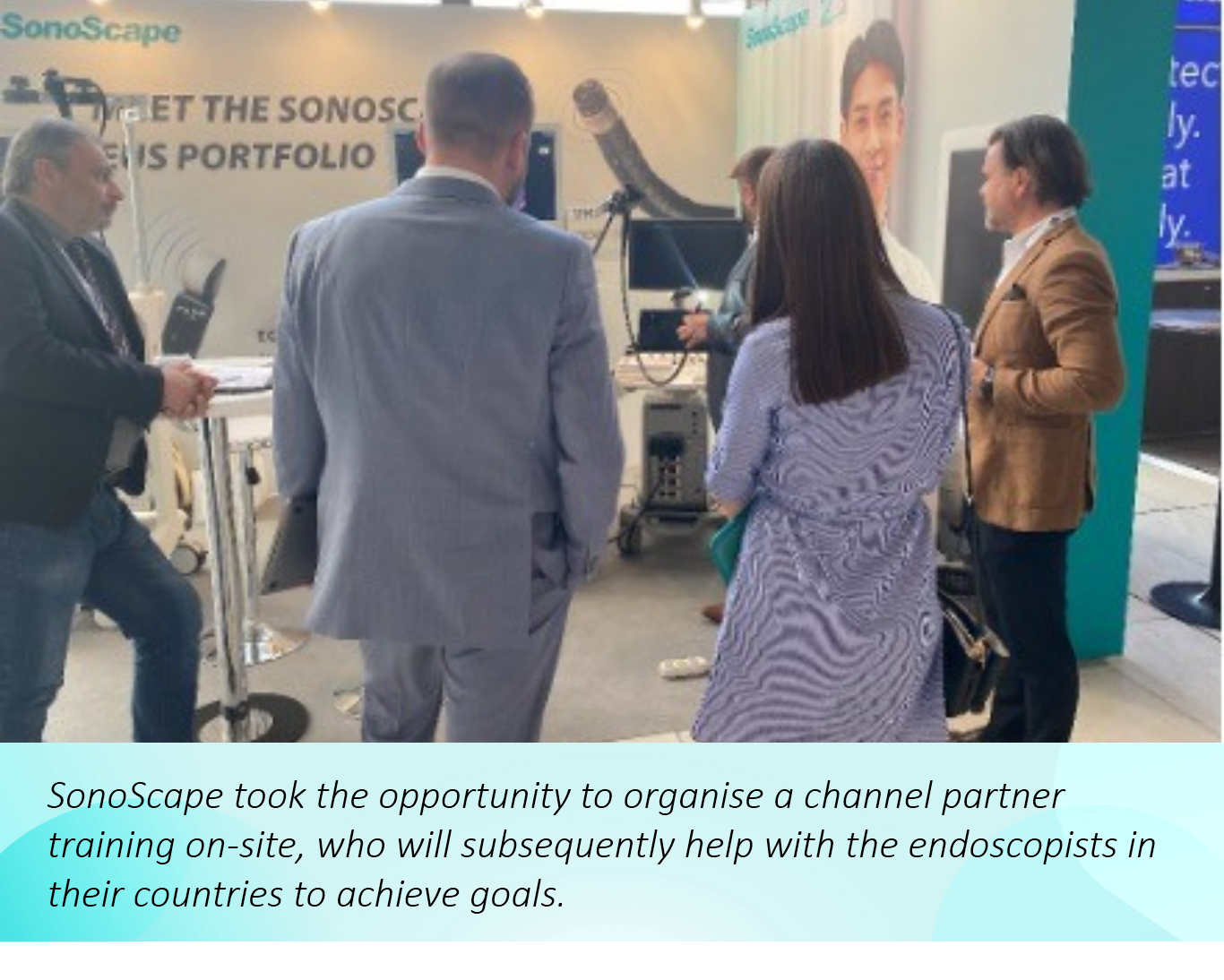 In the third week of May, the SonoScape team was flying to the west coast of the United States. Though we were greeted by the overcast weather in San Diego, we were all smiles the entire week.
SonoScape has worked across the United States to deliver one of the most accessible and cost effective medical technologies for a decade: the company's ultrasound business division is already established in North America.
A few years ago, the endoscopy product line began to catch people's eyes. Since 2017, SonoScape Endoscopy participated to DDW® (Digestive Disease Week) on a yearly basis. Though this year, the conference is a special highlight: Following the FDA 510(K) clearance of our flagship video endoscopy system HD-550, a tremendous milestone in the company's 20 years' anniversary. After many successful stories of HD-550 in other markets, we are now ready to collaborate with and serve customers in the United States.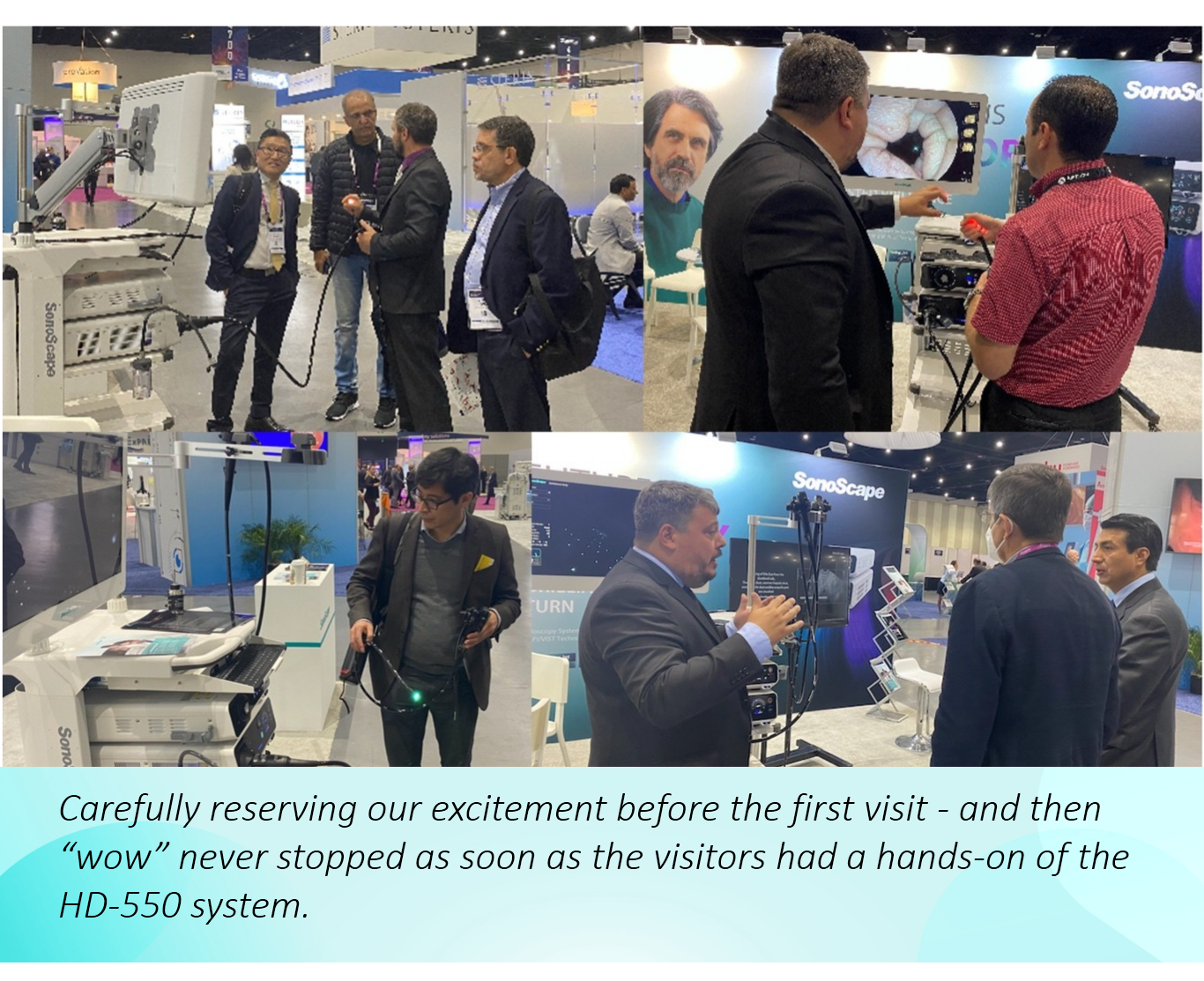 By 2021, HD550's top-of-the-line features and quality combined with its versatility saw it installed in close to 40 countries around the world. SonoScape's EUS portfolio further underpins the company's leading role in the global digestive endoscopy market.
With the promise of Spring fulfilled, we at SonoScape are eagerly awaiting what the rest of the year holds.