The growing presence of SonoScape MIS solutions across India
1970-01-01 08:33:42
Diverse and vibrant, these are two common words that people portray India. Increasing our presence in India with passion and love, SonoScape expanded product offerings including ultrasound, endoscopy, and EUS over the last 10 years. We never slow down our path on innovation and now we blaze a new frontier of minimally invasive surgical solutions (MIS). Actively participating in the events organized by the Association of Surgeons of India (ASI), SonoScape demonstrates an immersive and crystal-clear world for surgeons.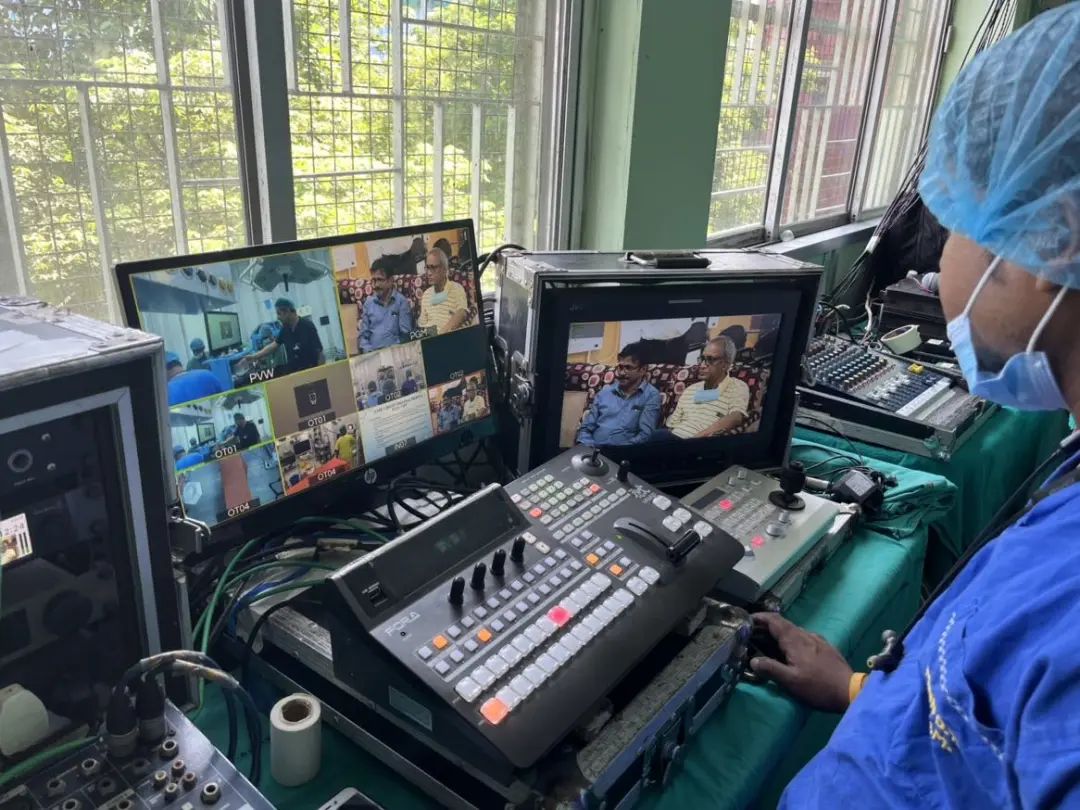 The national well-known ASI has 26 state chapters and several city branches covering 28 states and union territories. Planned to get involved in a series of regional conferences, our team showed up at the first stop, SASICON, the West Bengal Chapter of ASI. We showcased our premium 4K UHD system during the streamed live surgery conference. Three general surgery cases were discussed including Right Inguinal Hernia: TAPP, Bilateral Inguinal Hernia: TEP and Cholelithiasis with Choledocholithisais: Laparoscopic CBD Exploration at SSKM Medical College and hospital. The National Faculty of eminent doctors like
Dr. Palanivelu
,
Dr. Roy Patankar
, and
Dr. Om Tantia
were presenting and performing the surgeries in succession.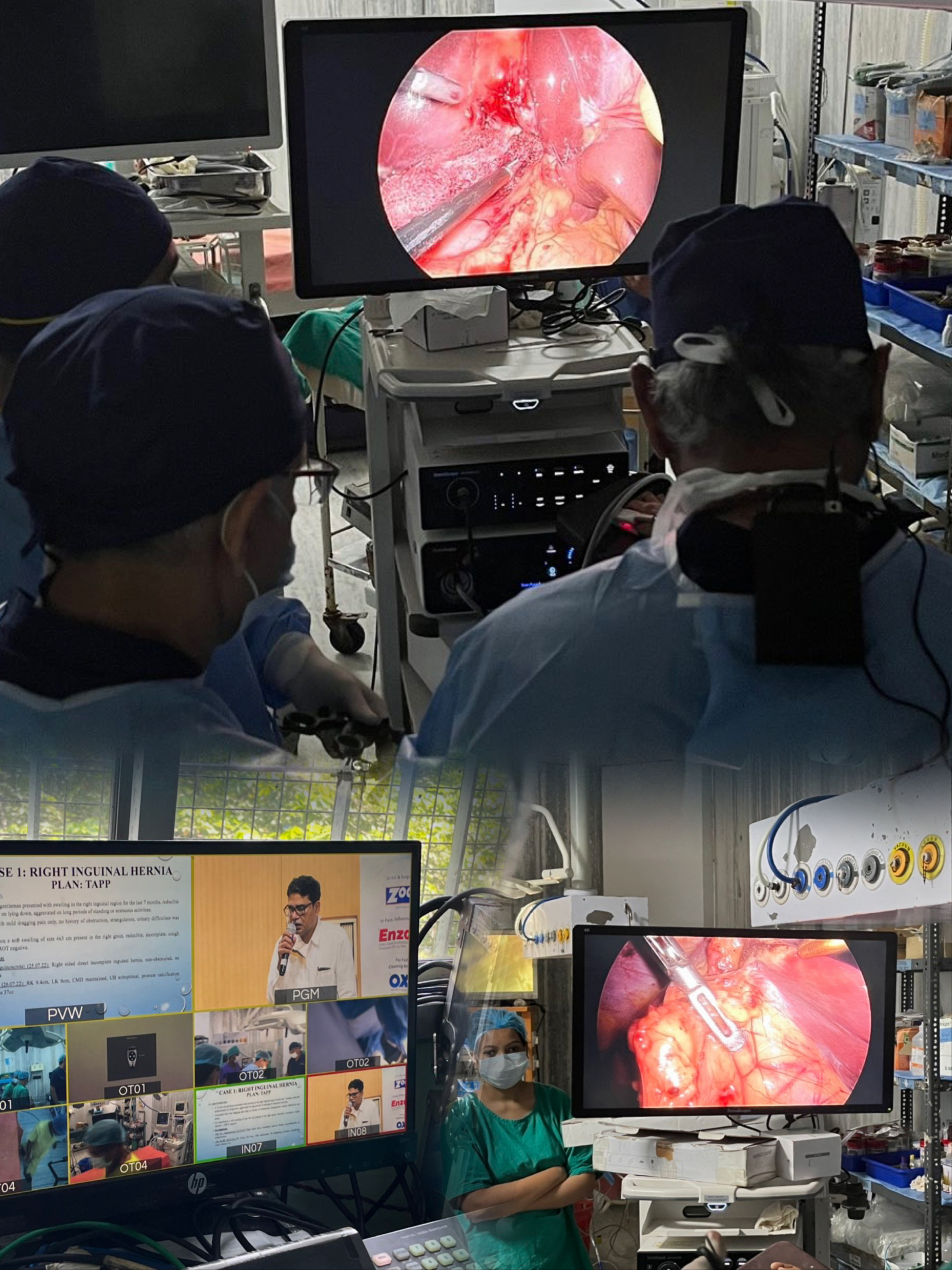 *
Dr. Roy Patankar
&
Dr. Om Tantia
operated the case on our system and were impressed by its true color representation, image clarity and sharpness.
Right after the SASICON event, our team headed towards Andhra Pradesh, participating in AP-ASICON with our partner CLD. Dominated by surgeons who perform endoscopy as well, the conference provided us with a perfect platform to showcase our hybrid solutions in rigid and flexible endoscopy. The president of ASI,
Dr. G Siddesh
, elaborated on his experience of using SonoScape HD550 with a detailed explanation of SonoScape SFI/VIST in chromoendoscopy under the theme "Endoscopy: A Surgeons Tool".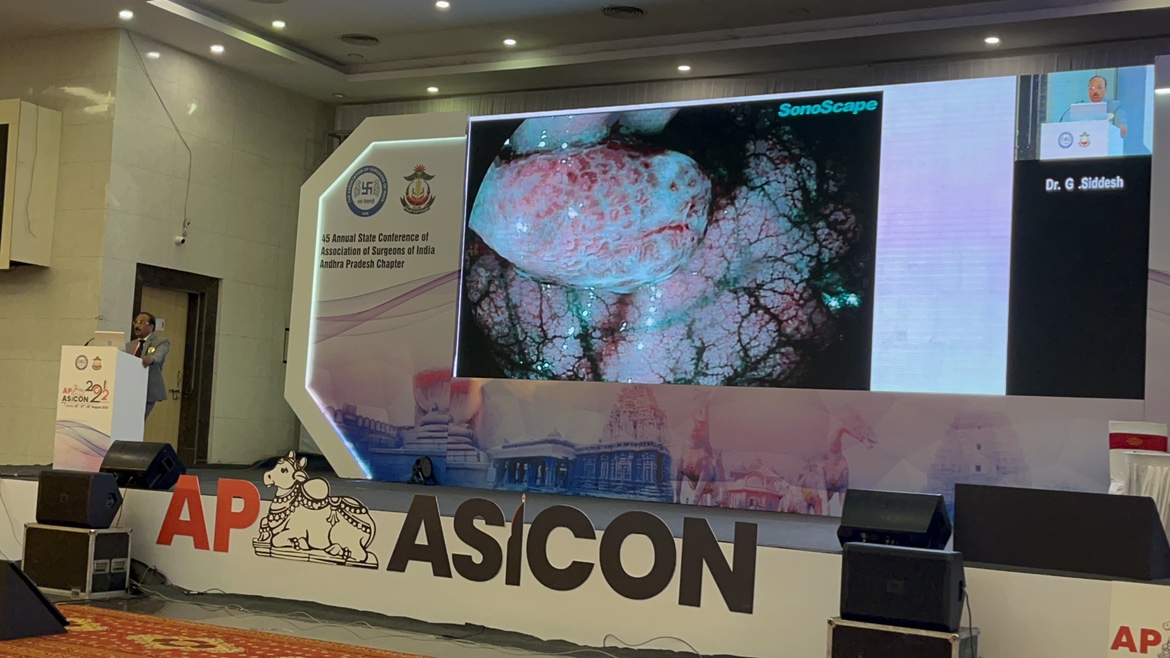 Combined technologies are changing the role of surgeons in today's world. With high motivation, the SonoScape MIS team will keep active in networking with global experts, empowering physicians to reimagine surgical innovation and providing best-in-class patient care.