A Vibrant Entrance in Middle East and Africa
1970-01-01 08:33:42
Since the CE approval of SonoScape's linear-array echoendoscope EG-UC5T in April of 2021, SonoScape's EUS portfolio has firstly been tested in Europe, appeared on a few regional conferences and was an immediate success. For the past year and half, we had the opportunity to connect with endoscopists who
are passionate about
endoscopic ultrasound.
The launch of its EUS in Middle East and Africa marks the brilliant start of many things: A global road show of SonoScape's strongest technology know-how, A collaborative programme "Scoping & Dialogue" of worldwide endoscopists for a ubiquitous training network, and most importantly, the vibrant entrance of the first linear echoendoscope from SonoScape to the world.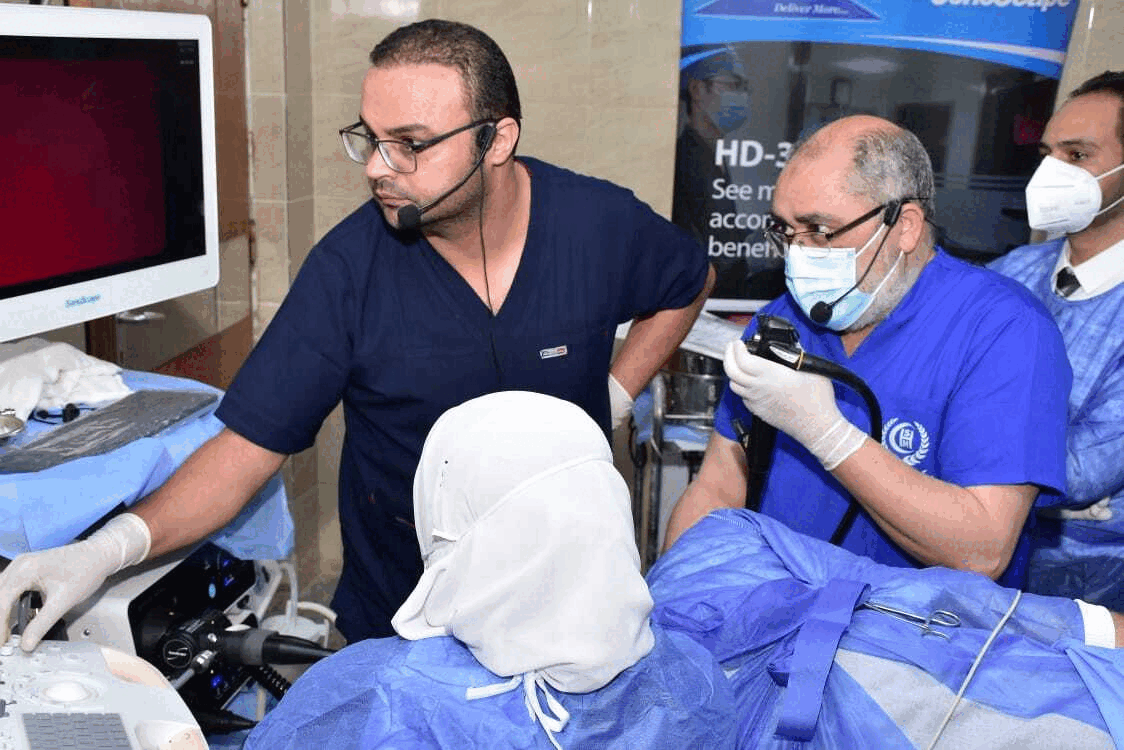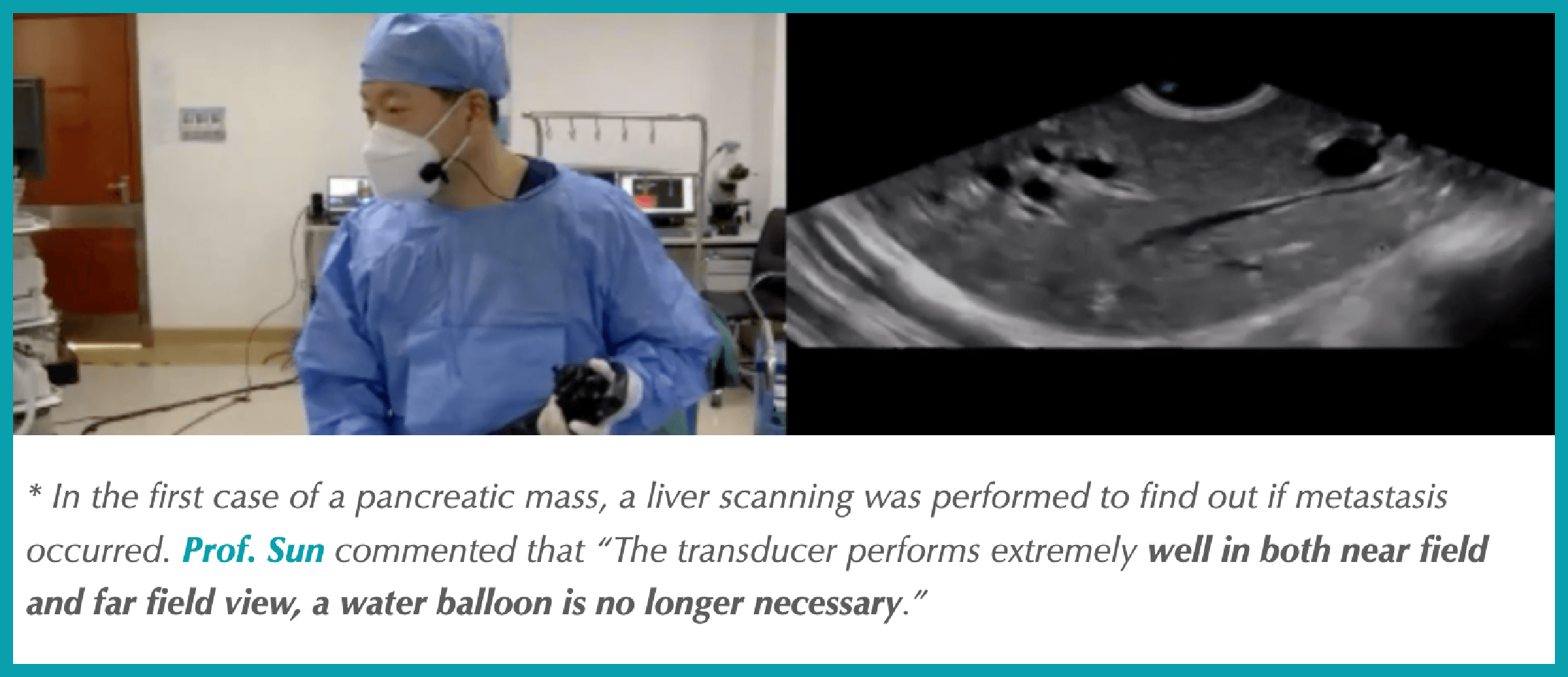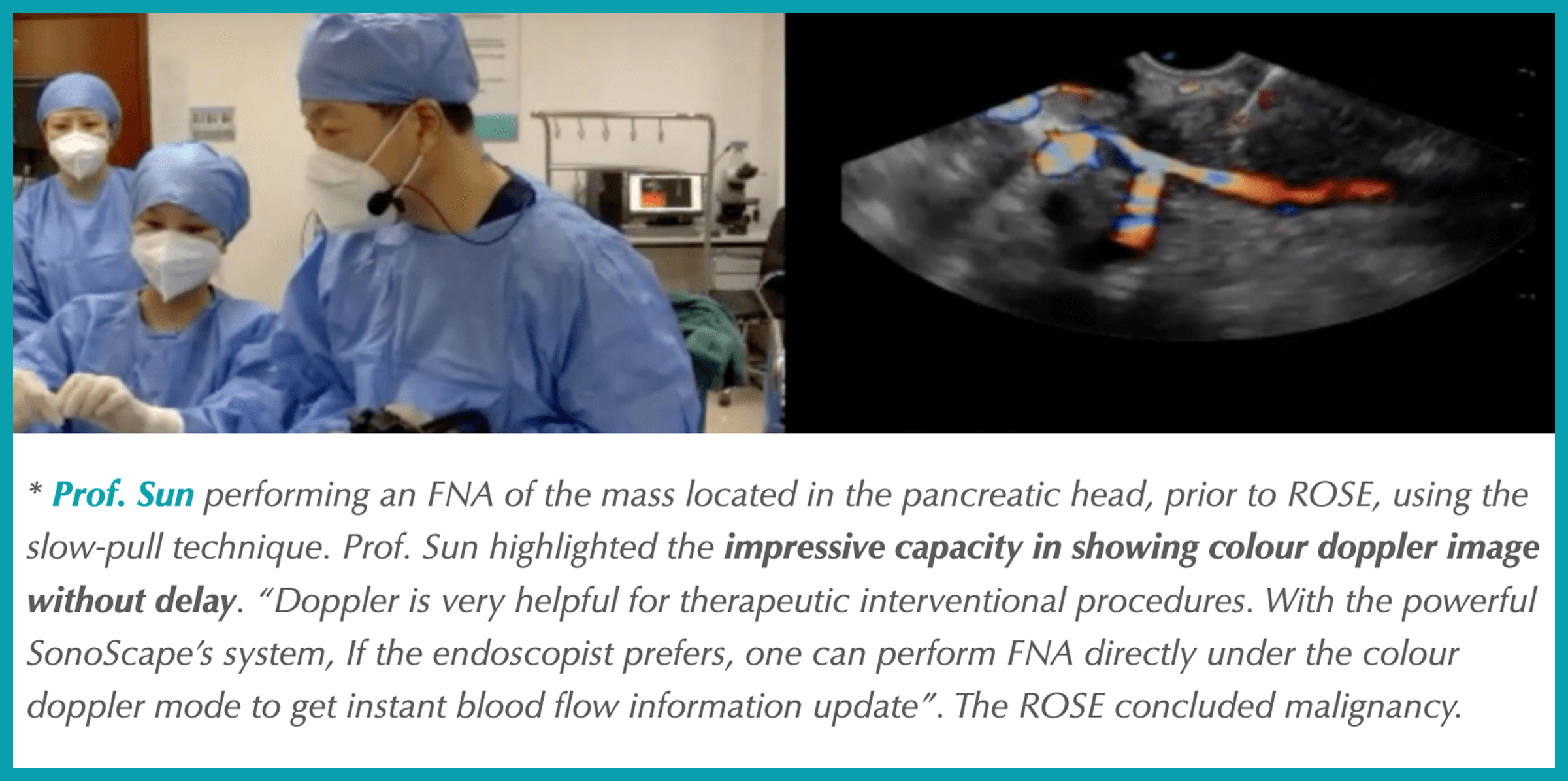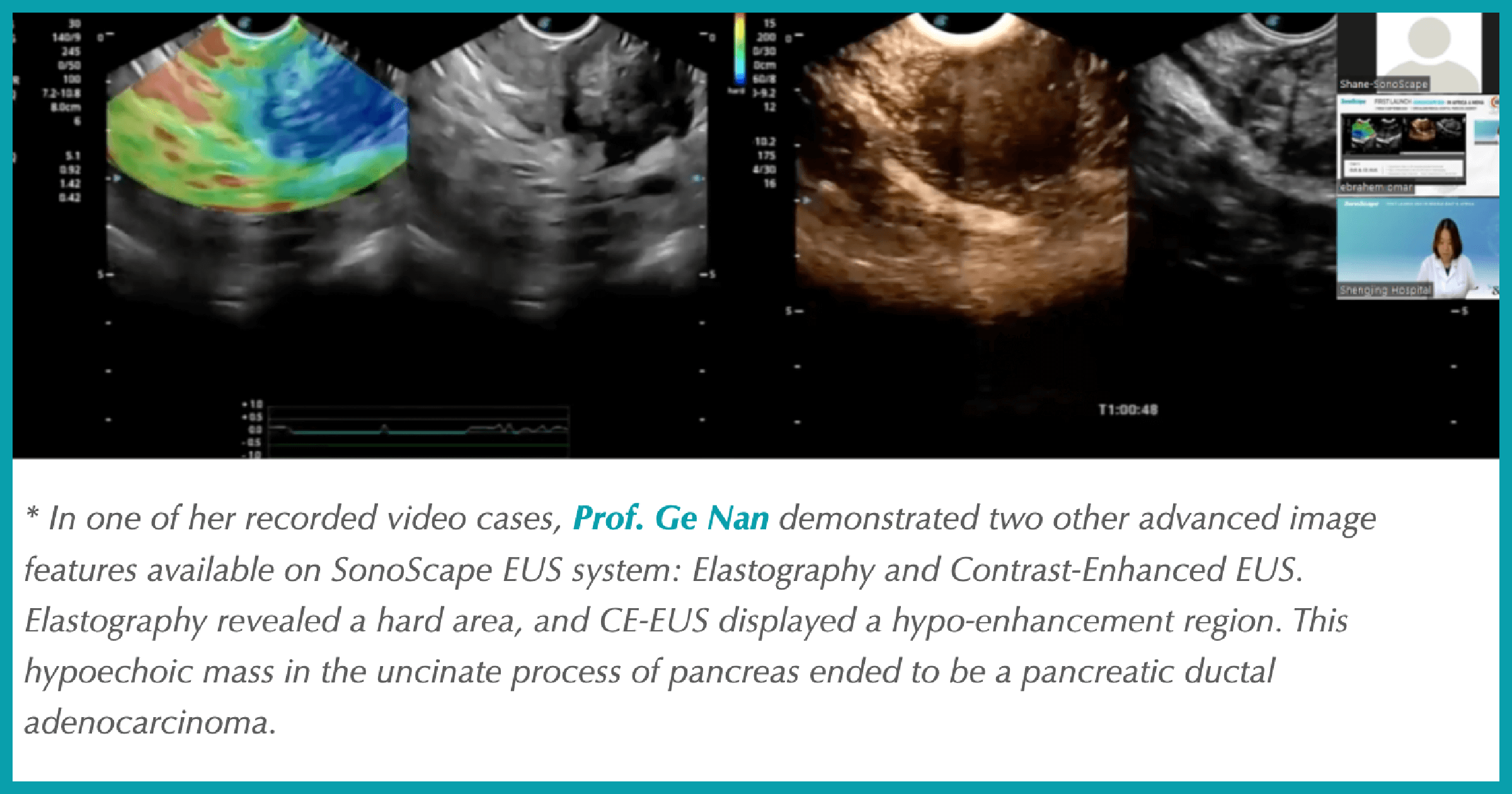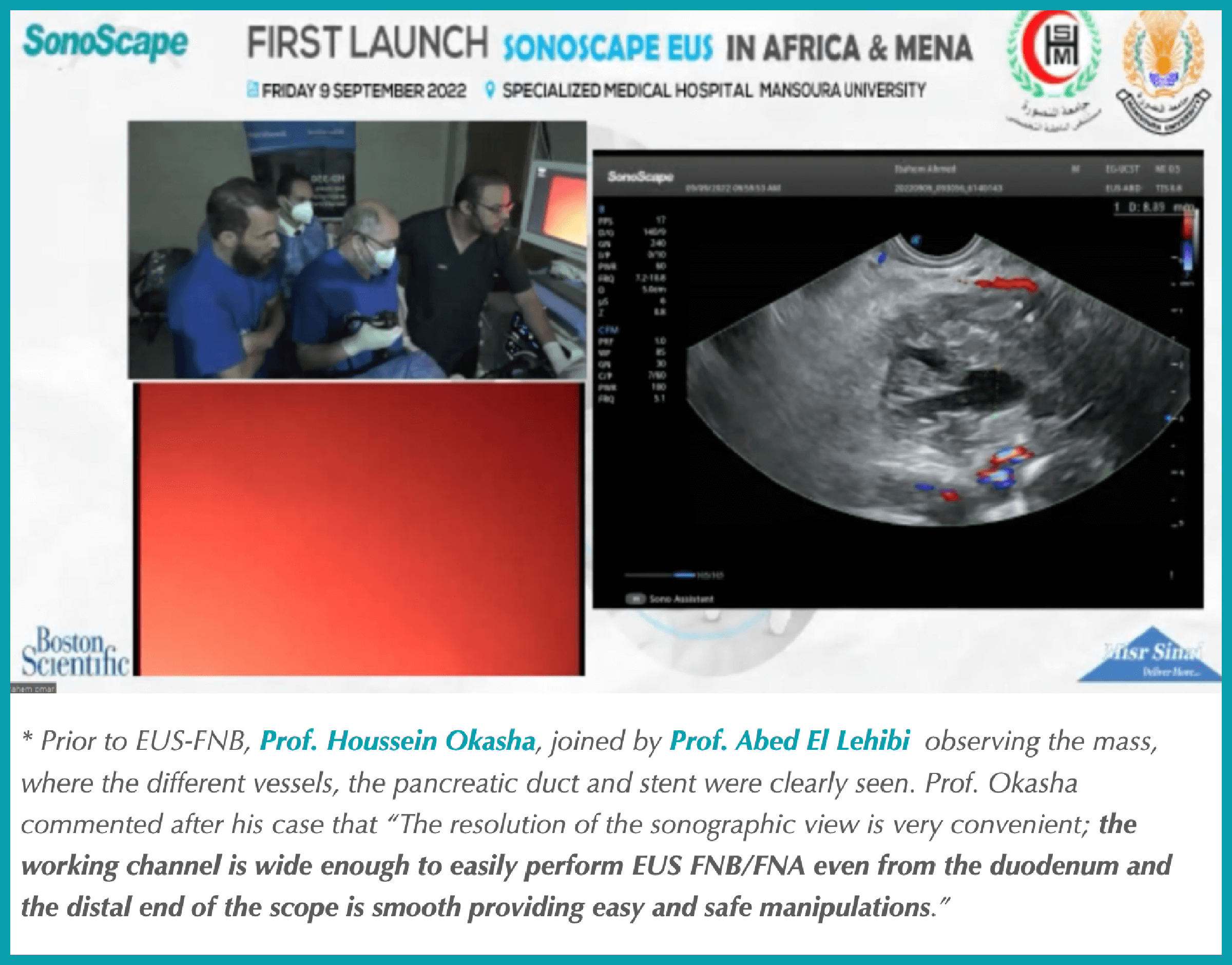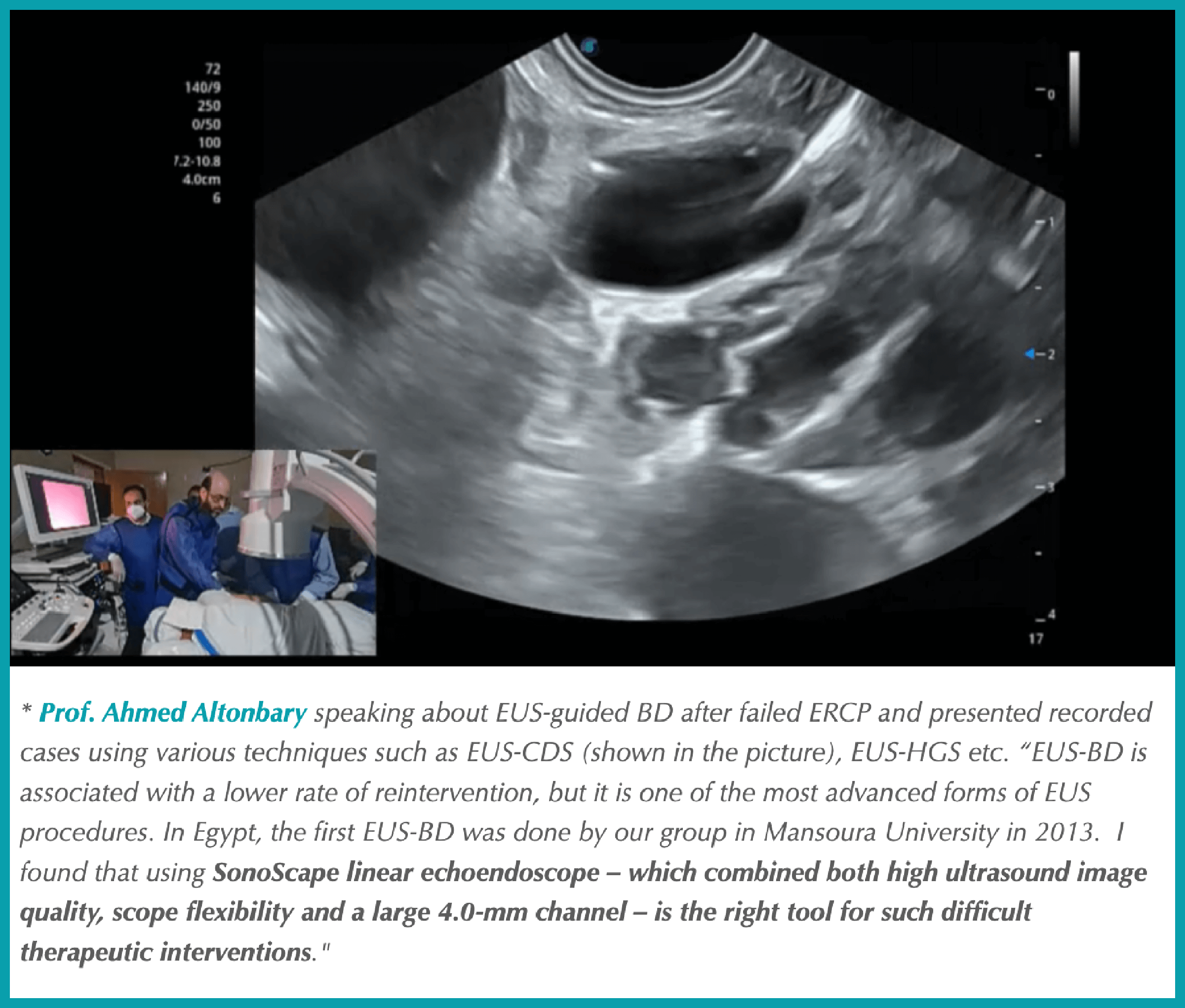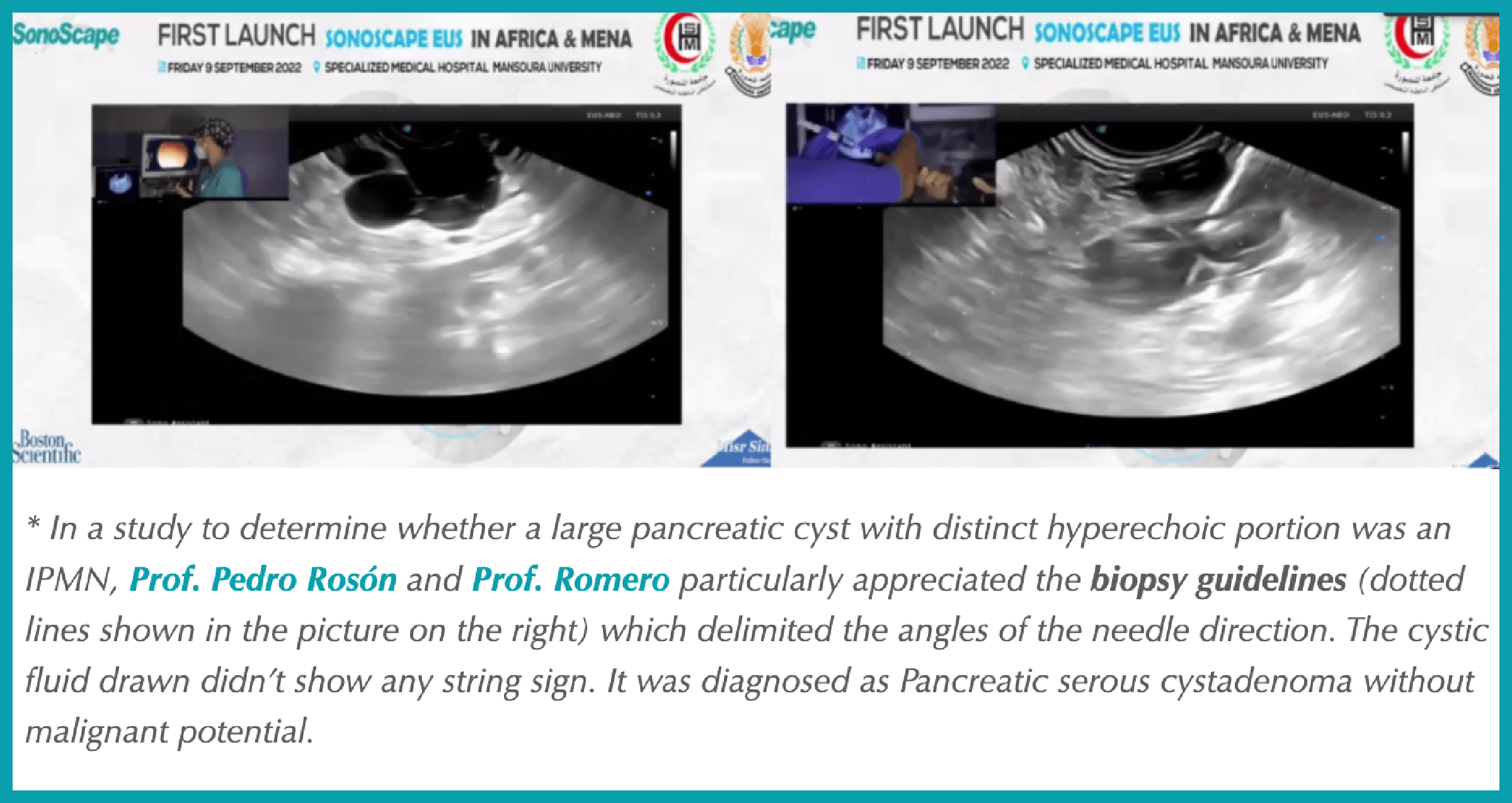 One of the event moderators, Prof. Hazem Hakim concluded that SonoScape EUS system "provides very good high resolution ultrasound and endoscopic image. The scope has large channel and visual field, and a suitable stiffness that makes the examination so easy." Prof. Sun commented further after the event that SonoScape's linear echoendoscope was "a truly the epitome of advanced medicine and engineering".

Leaping to the 4th company in the world to master the core technology of EUS, SonoScape will keep expanding its global presence and creating more significant value in the high-end endoscopy world.
Abbreviations
EUS: Endoscopic Ultrasound EUS-FNA, FNB: EUS Guided Fine Needle Aspiration, Fine Needle Biopsy CE-EUS: Contrast Enhanced EUS EUS-BD: EUS Guided Biliary drainage ROSE: Rapid On-Site Evaluation IPMN: Intraductal Papillary Mucinous Neoplasm