SonoScape's S-Fetus 4.0 Expands Access to Medtech
1970-01-01 08:33:42
Building on our focused strategy to enable access to health technologies, SonoScape has engaged in enduring innovation for 20 years. Recently, the vice president of SonoScape, Dr. Feng Naizhang, and his team members collaborate with Intel, seeking optimized performance and scalability of
S-Fetus 4.0
in obstetric screening assistance.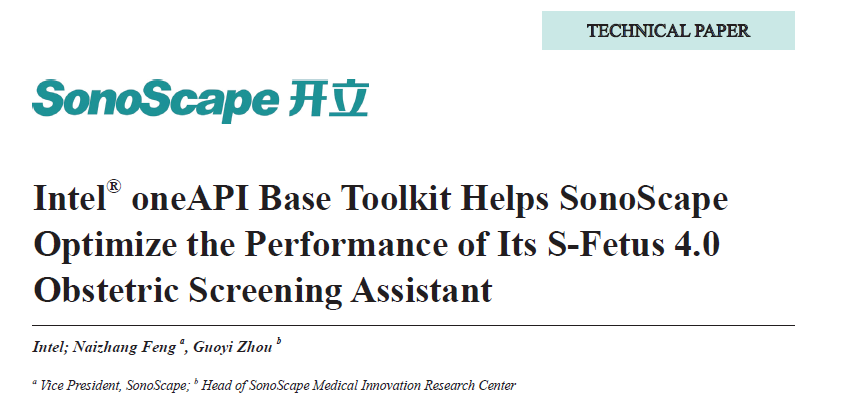 Published at AUDT (Advanced Ultrasound in Diagnosis and Therapy, an international journal for clinical professionals), the statistics in the technical report show tangible evidence that our AI-embedded medical technology powered by Intel® oneAPI architecture can realize its potential to serve worldwide medical institutions, streamline workflow efficiency, and achieve better patient outcomes.

Study Background
Obstetric screening is key to reducing maternal and perinatal mortality; however, conventional obstetric screening methods require high levels of medical expertise and are both time- and labor-intensive. To address these issues, SonoScape has launched a smart obstetric screening system based on artificial intelligence (AI) and other technologies. The system automates output of screening results through automatic structure recognition, measurement, classification, and diagnosis to significantly enhance efficiency and reduce the workload of doctors.
SonoScape's S-Fetus 4.0 obstetric screening assistant uses deep learning to power a smart scenario-based work model that allows doctors to perform sonography without manually controlling equipment and enables real-time dynamic acquisition of standard planes and automatic measurement of fetal biometry and growth index, an industry first.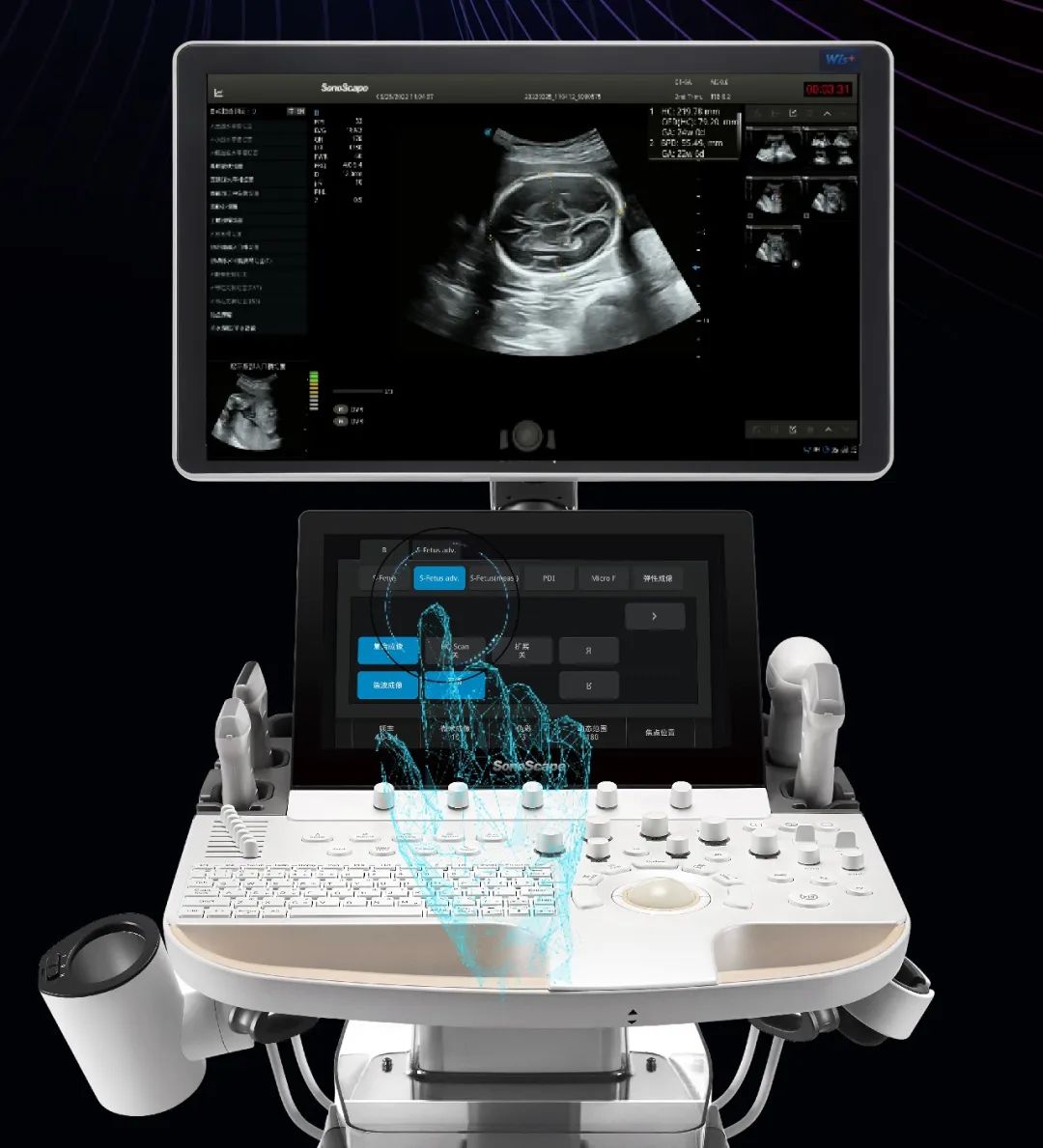 SonoScape's P60 obstetrics device equipped with the S-Fetus 4.0
Technical Breakthroughs
To simplify obstetric screening workflows and make it easier for patients to get care, SonoScape utilizes the Intel® oneAPI Base Toolkit for cross-architecture development and optimization to speed the processing of multimodal data.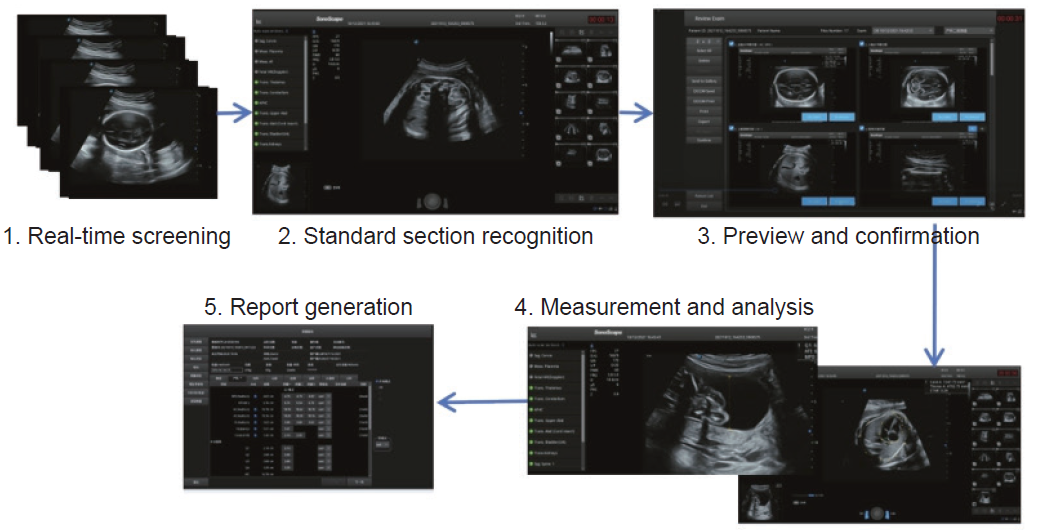 Process Diagram of the S-Fetus 4.0


By using Intel Core i7 processors with integrated Intel Iris Xe graphics to provide underlying computing power and the Intel oneAPI heterogeneous platform for optimization, the SonoScape obstetric screening assistant was able to balance performance, cost-effectiveness, and scalability across multiple platforms.
Architecture of the SonoScape obstetric screening assistant
Through a platform based on Intel XPUs and Intel oneAPI Toolkits, the SonoScape obstetric screening assistant, S-Fetus 4.0, can realize up to 20× improved performance, laying a solid foundation for efficient obstetric sonography while achieving higher price performance, cross-architecture scalability, and flexibility.
Performance Improvement with the Intel oneAPI Base Toolkit. Baseline: Code before optimization; Optimization 1: Intel oneAPI DPC++ Compiler; Optimization 2: Intel IPP used to replace loop source code; Optimization 3: Intel IPP used to replace OpenCV functions; Optimization 4: CPU + iGPU execution after CUDA migration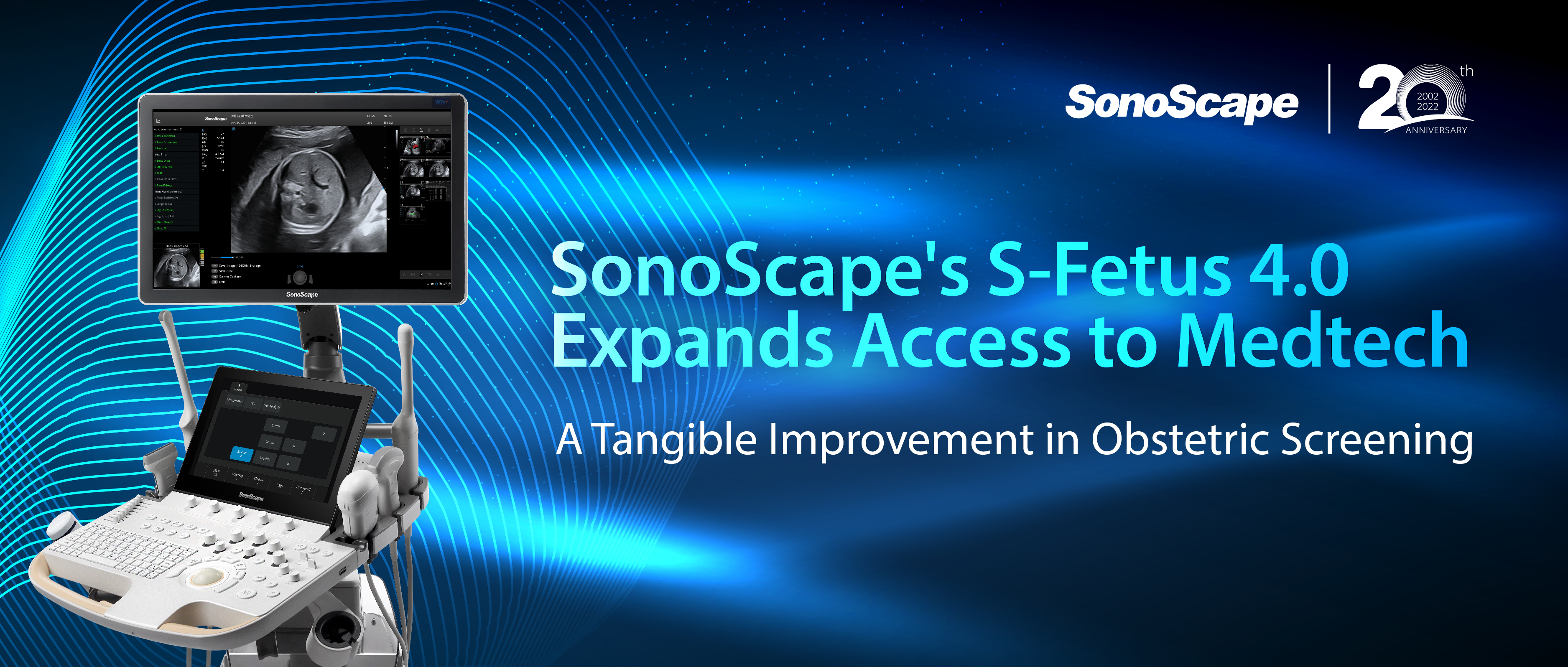 With the consensus of together reaching a new height, SonoScape endeavors to add value to practitioners and patients alike. The advanced findings of leveraged Al functionality under the joint exploration by SonoScape and Intel have been hailed as a success in obstetric solutions.
Through innovative progression in the ultrasound field, let's enjoy advanced Al-accessible care brought by technical breakthroughs, and expect its further performance while acting as a sophisticated problem solver in the future.


Intel; Naizhang Feng, Guoyi Zhou et al. Intel® oneAPI Base Toolkit Helps SonoScape Optimize the Performance of Its S-Fetus 4.0 Obstetric Screening Assistant, Advanced Ultrasound in Diagnosis and Therapy, 2022, 6(4): 238-244.