SonoScape EUS in Emerging Countries
1970-01-01 08:33:42
"Brazil has the largest number of endosonographers in LATAM, and more dedicated centres are being opened in the years to come", Thiago, who leads the SonoScape partnership in Brazil commented, "We are excited to bring SonoScape EUS to the most populous country in LATAM, and see it leading the way of the region's adaptation of this new product line."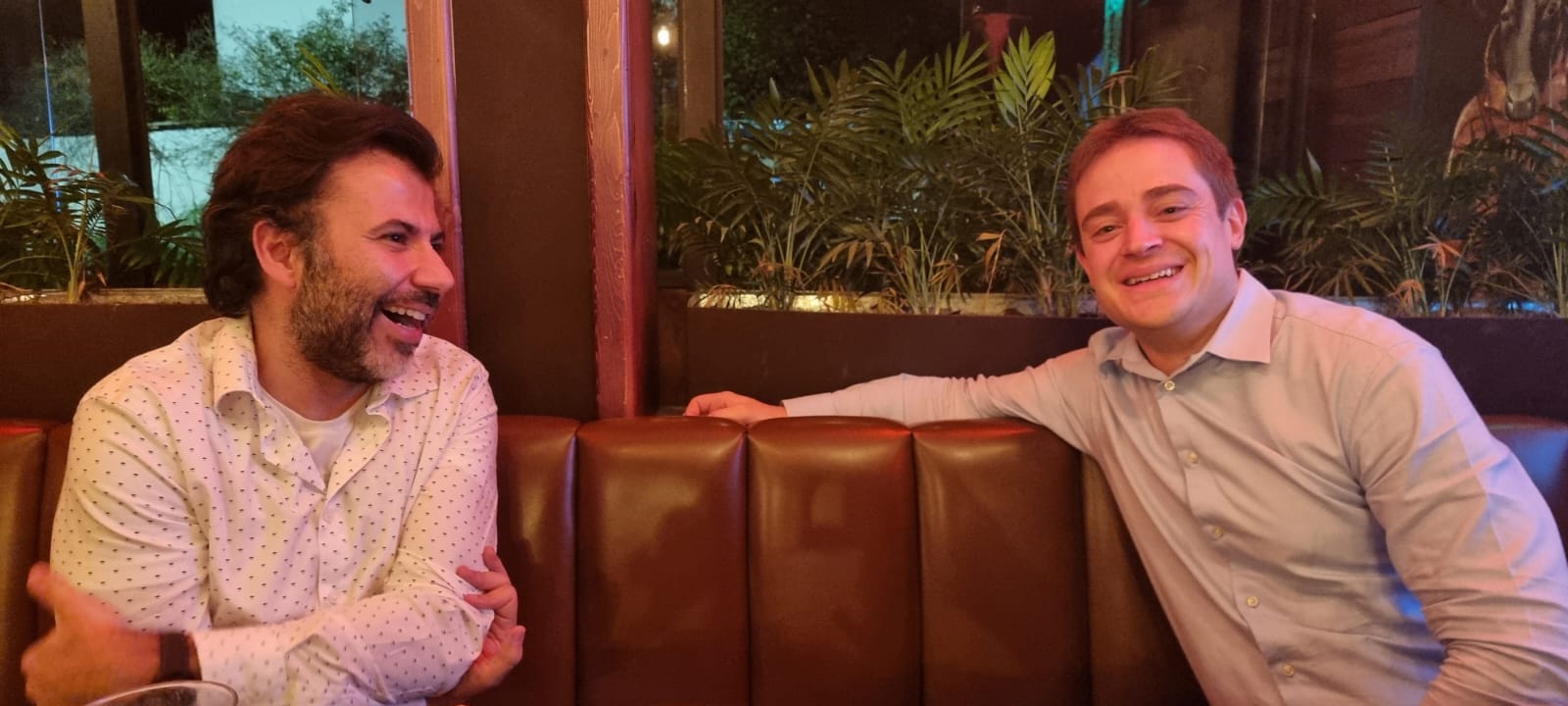 A discussion around the advancements of EUS in Brazil, during the launch event in LATAM, between Thiago (Left) and Prof. Diogo De Moura (Right).




Egypt


On the other continent, Egypt was one of the first places where SonoScape's EUS was introduced. It was no surprise then when SonoScape further supported WISE – the influential WEO (World Endoscopy Organisation) International School of EUS Educational Grant and its inaugural course spin-off, the "Egyptian Chapter", particularly in the hands-on sessions.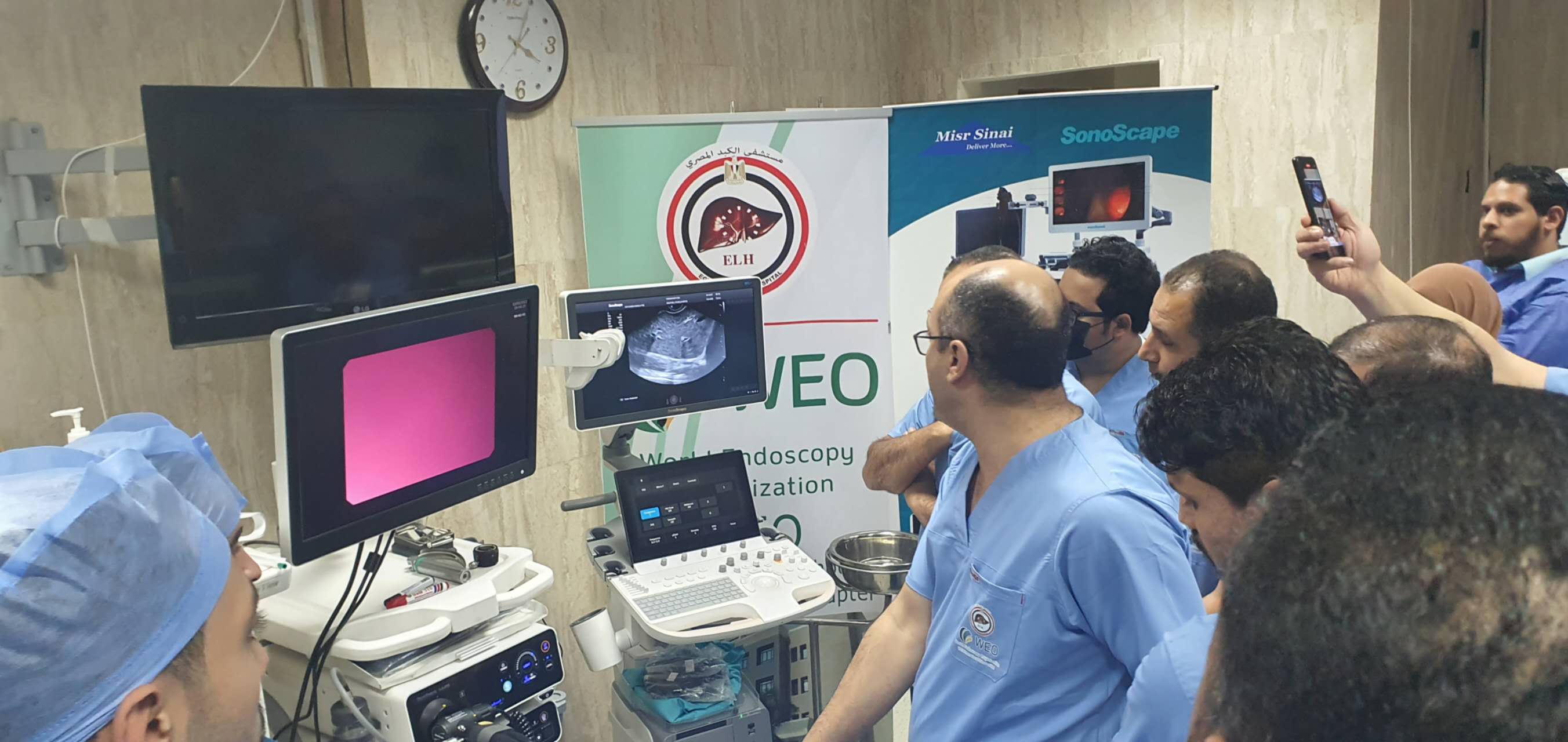 SonoScape supporting the hands-on session of WISE Egyptian Chapter
A few days later, Egyptian GastroHep 2022 was hosted in Cairo. SonoScape had an honourable day presenting its EUS system in front of the biggest names: Prof. Jacques Deviere, Prof. Marc Giovannini, Prof. Mohan Ramachandani, Prof. Nageshwar Reddy, etc. An EUS live case was performed by the esteemed Prof. Sundeep Lakhtakia, from the Asian Institute of Gastroenterology.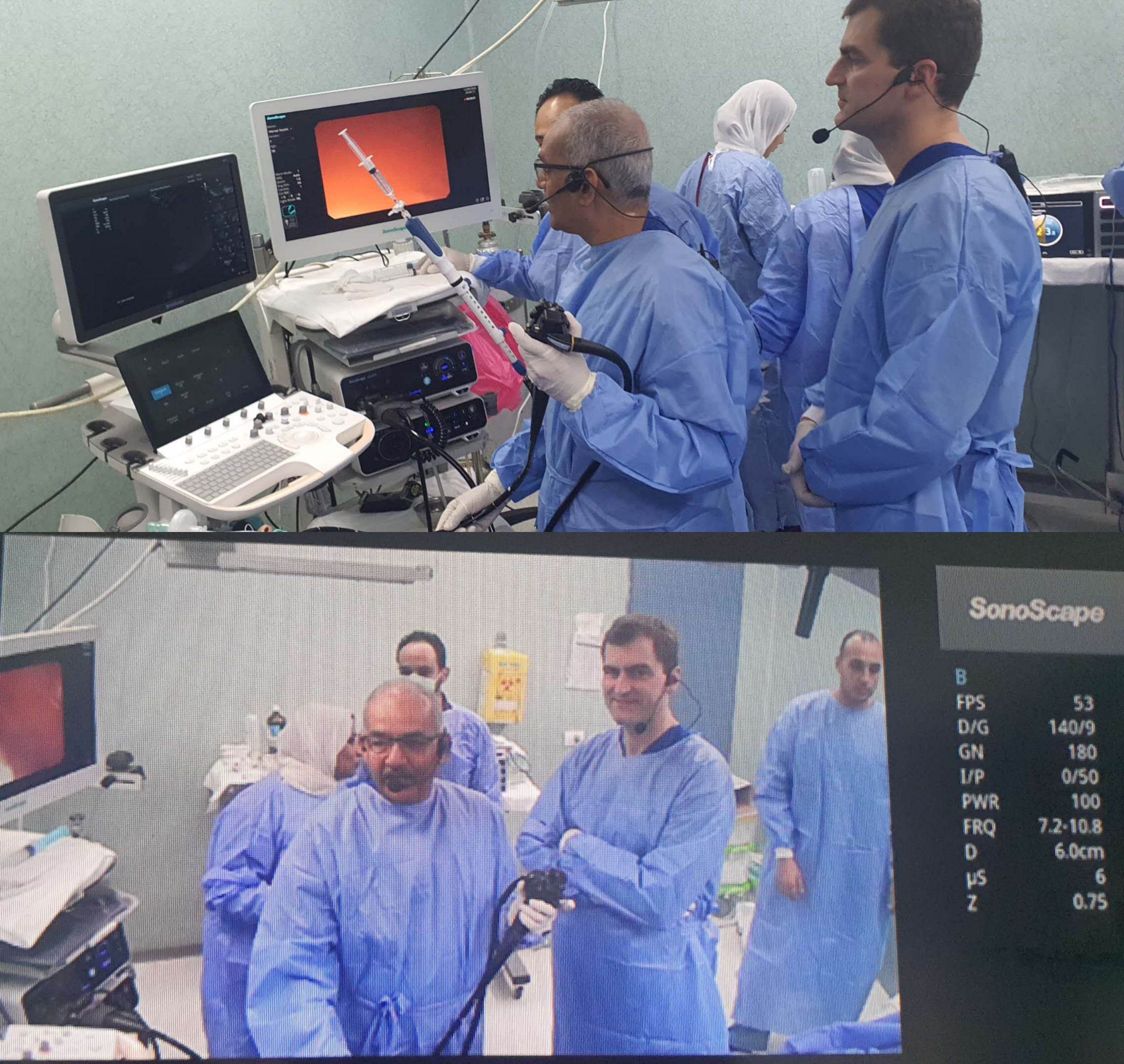 In the live case demo, Prof. Lakhtakia performed on SonoScape EUS system.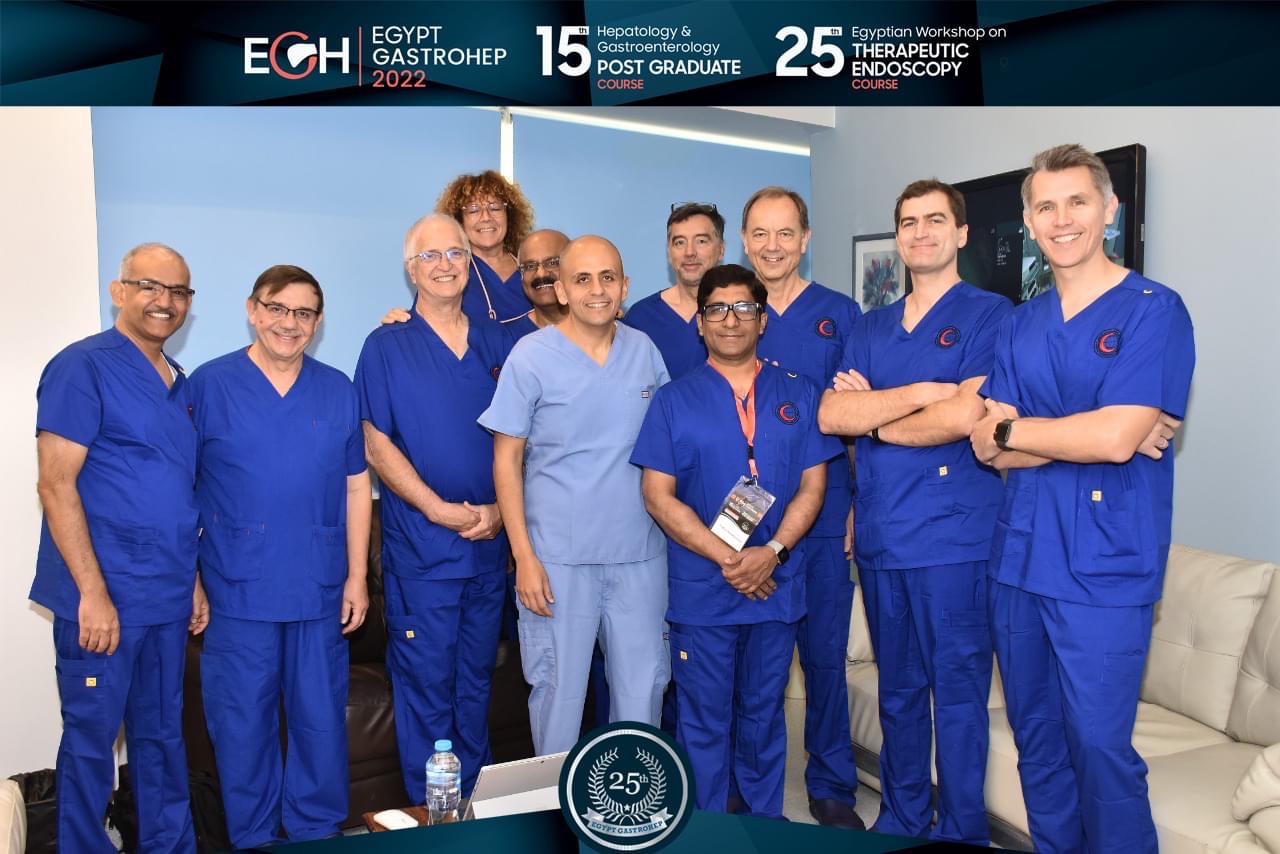 The stella faculty of Egypt GastroHep (Source: EGH Facebook page).
Türkiye
Across the Mediterranean Sea in Türkiye, EUS was first exhibited on the prestigious national congress, the 39th Ulusal Gastroenteroloji Haftasi (UGH 2022) in Antalya. More than 1,000 local and international delegates participated in the congress. Later came the first installation in the country with delightful feedback from the users, raving about the system's configuration: a combination of premium ultrasound S60 and the versatile EG-UC5T linear echoendoscope.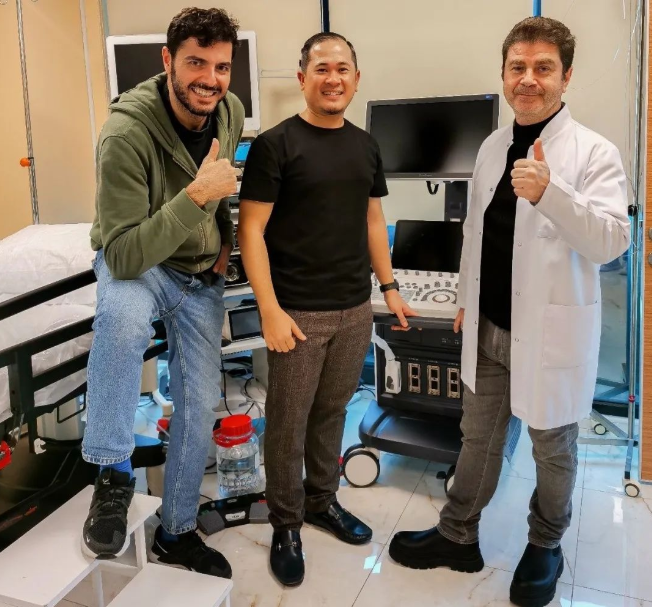 The first SonoScape EUS installation in Türkiye. This system comes with S60.
India
To bring patients better care, a group of doctors who are advocates of EUS are working with unmatched passion in India.
In October, India's first therapeutic case on SonoScape's EUS system, a successful EUS-guided treatment of gastric varices, was performed by Dr. B. S. Ravindra, Director and HOD Gastroenterology Fortis Hospital. The case was demonstrated in a training organized by Dr. Rohan Reddy and the team from Sunshine Hospital. Dr. Ravindra commented: "I am impressed by the exceptional imaging excellence offered by SonoScape EUS, as well as its linear scope's fine manoeuvrability. I would definitely recommend it to my peers."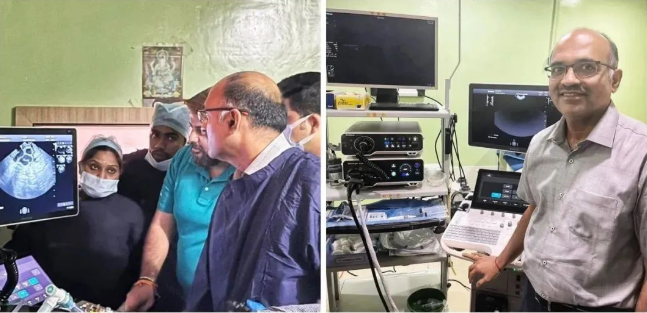 Dr. Ravindra performing an EUS-guided treatment of gastric varices with coil embolisation and injection of glue.




SonoScape team then spent some time with echoendoscopists in Nagpur, with Dr. Saurabh Mukewar and his team in Midas Multispecialty Hospital (a medical sanctuary that primarily treats Gastroenterological diseases and other digestive tract disorders).
In just two days, the physicians performed an impressive series of EUS-guided procedures from FNB (fine-needle biopsy), CPN (celiac plexus neurolysis), to CDD (choledochoduodenostomy), BD (biliary drainage), etc. Dr. Mukewar spoke about the experience afterwards: "Thanks SonoScape team for allowing us to experience the excellent EUS scope and system. Indeed a bright future for SonoScape!"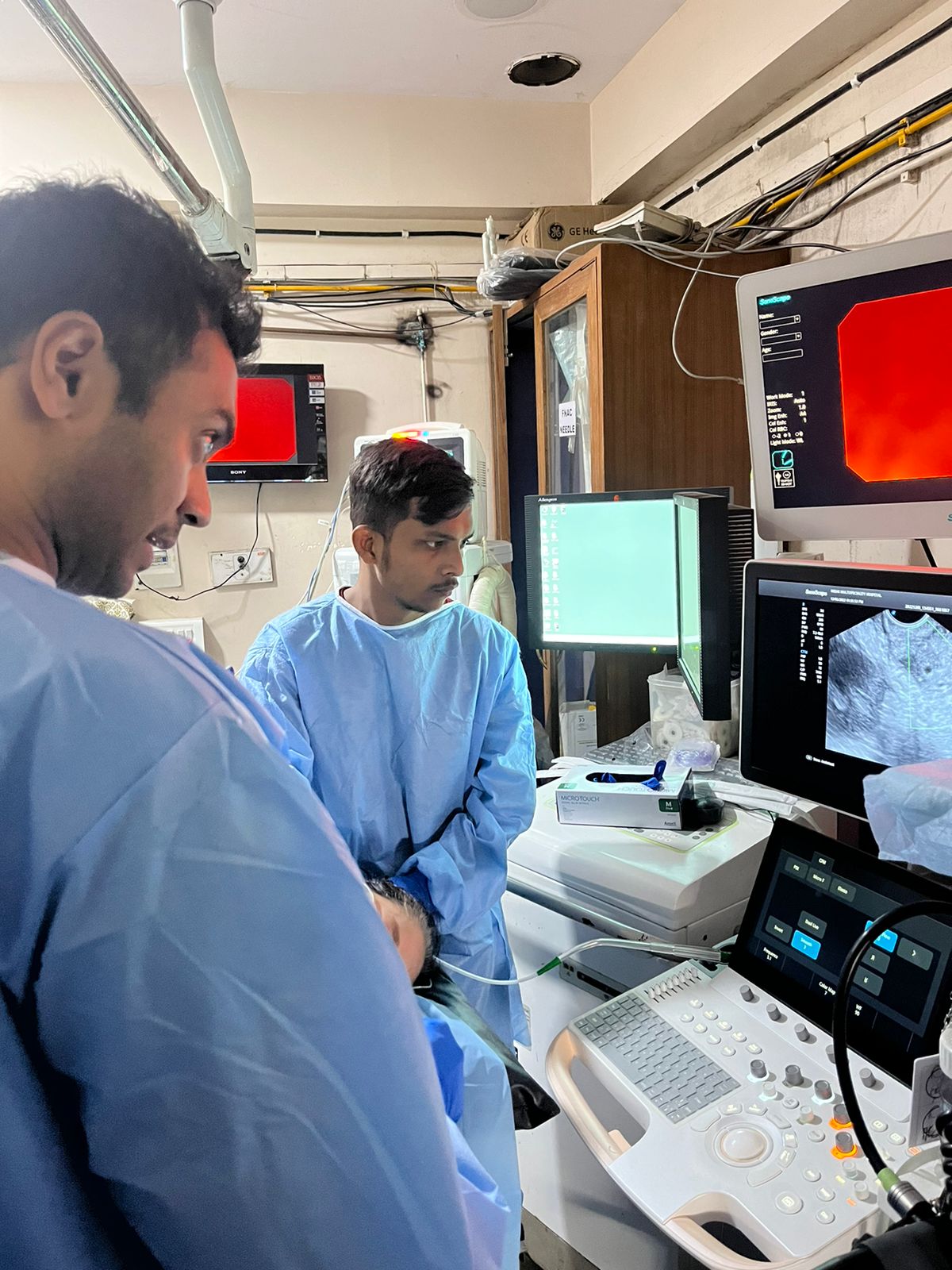 Dr. Mukewar in an EUS procedure